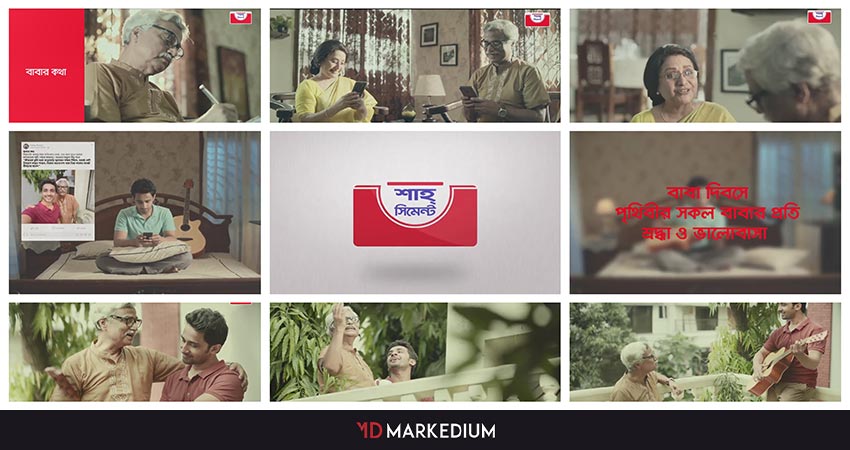 Shah Cement Father's Day Campaign: A Father's Word

2

min read
We rely so much on our fathers for a lot of aspects of our life. It seems that with every step that we take, we are constantly looking back to ask them if they think if we are doing okay. And the encouraging smile we get as a reply, is without a doubt, bright enough to light up the whole world.
Whenever we come to standstill, they always seem to have the right thing to say at the right time. Their words of wisdom are like a flame, guiding us through the darkened pathway, and knowing that they are out there somewhere makes everything a lot more manageable.
Read More: PRAN Frooto Celebrates Superheroes on Father's Day
It's easy to forget that our fathers were at one point in their life walking the same path that we are. And they had someone looking out for them the same they are looking out for us. For their father's day campaign, Shah Cement made use of this very well and paid respect to our grandfathers.
The campaign shows how we carry the words of our father in our hearts, forever trying to live by them. It also showcased the bond between father and child, and the pride that fills the heart upon every one of our accomplishments.
Shah Cement's heartwarming Father's Day campaign will bring a smile to anyone's face, and remind them to forever be grateful for their fathers and their words of wisdom. To a child, it might as well be as precious as gold itself.
What did you think about Shah Cement's campaign, and what is your favorite saying by your father? Let us know, and for more Bangladeshi advertising news, stay with Markedium.