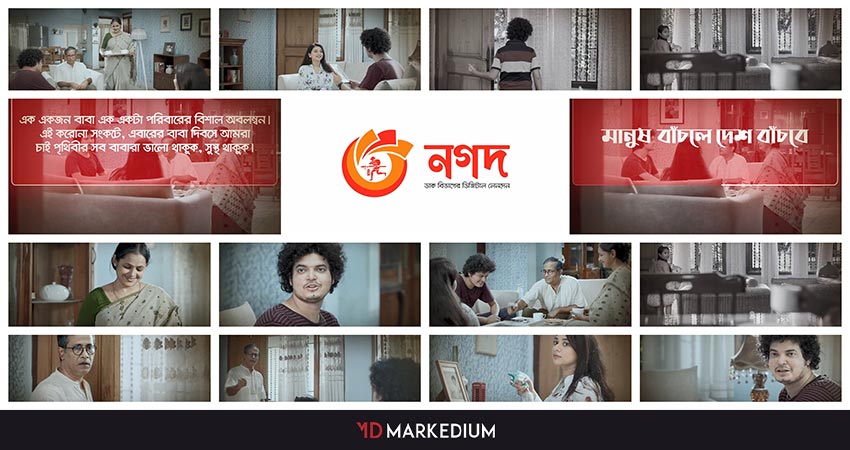 Nagad's Father's Day Campaign Takes You Back To Your Childhood

2

min read
The one man in our lives who is stern, but at the same time has the gentlest heart known to mankind. The strength, both physically and mentally, that they have is truly something to marvel at. Working day in and day out, striving to give us the best life possible, making sure we can stand on our own two feet.
Read More: PRAN Frooto Celebrates Superheroes on Father's Day
Carrying such a big responsibility on their shoulders, they always put our needs and happiness before their own. With an unfaltering resolve, they fill the role of a superhero, a best friend when you need one, and the one person who will never give up on you all at once. No matter what problem you are facing in life, they always seem to have the best advice, and never fails to pick us back up whenever we stumble. The man, with endless words of wisdom and unconditional love reserved just for us, deserves to celebrated and shown gratitude to all the time.
Keeping the current situation in mind, Nagad portrayed a very relatable occurrence in our current situation for their father's day campaign. While we are all practicing social distancing from the comfort of our homes, there are many things that we do not have to worry about because our fathers' are taking that burden upon themselves. Such as venturing out for groceries and other necessities.
This father's day, let us do our best to show our love and appreciation for them, no matter how small the act may be. What did you think of Nagad's father's day campaign? Let us know, and for more advertising news, stay with Markedium.