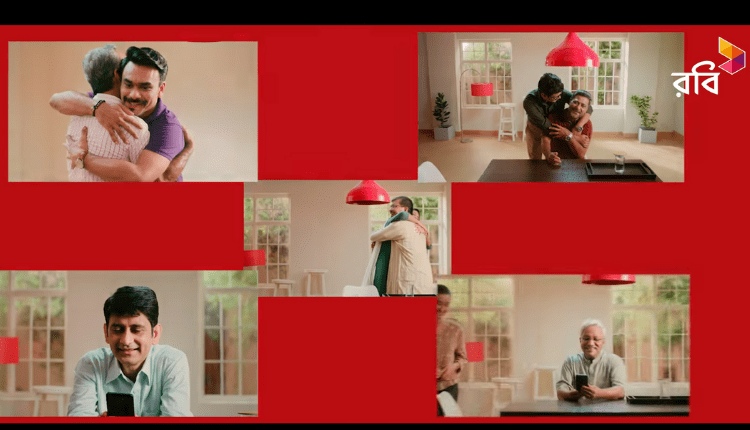 Robi's Father's Day Campaign Connects Emotion and Reality

2

min read
A common theme among father's day campaigns is the reclusive nature of the relationship children have with their fathers. Especially when they have grown up. Even though there is love, most of it is left unsaid. Brands take the occasion of father's day to bring this to light and encourage people to share their feelings with their fathers.
Robi's campaign is no exception. Because there is no need for an exception. Ultimately, what matters is the celebration of fatherhood. Robi does an excellent job of making people have an emotional reaction as they think about their own relationships with their fathers.
The campaign video features 4 real-life fathers who are invited to have a dialogue about fatherhood. They talk about their memories of first being a father, their children's first words, what they like and don't like, and so on. This dialogue gives us an insight into what fatherhood is like and makes us reflect back on our own life.
Read More: "Family Comes First" – Bashundhara Tissue Highlights A Father's Sacrifice!
All the while, the children of the fathers featured in the video watch on. They get to take a look at what's really inside the mind of their fathers, which serve as a powerful emotional bonding experience.
Finally, we come to the topic of fathers never getting told that they are loved out loud. None of the fathers in the video has heard "Bhalobashi Baba" from their children once their children weren't little kids anymore. Thus, in conclusion, the children go up to and surprise their fathers as they finally express their love.
With that, the campaign concludes as Robi encourages their audience to do the same, to actually tell their fathers that they love them. The telecom giant had applied a tried and true formula for their campaign and has successfully managed to connect with their audience through celebrating father's day.
For more updates, be with Markedium.