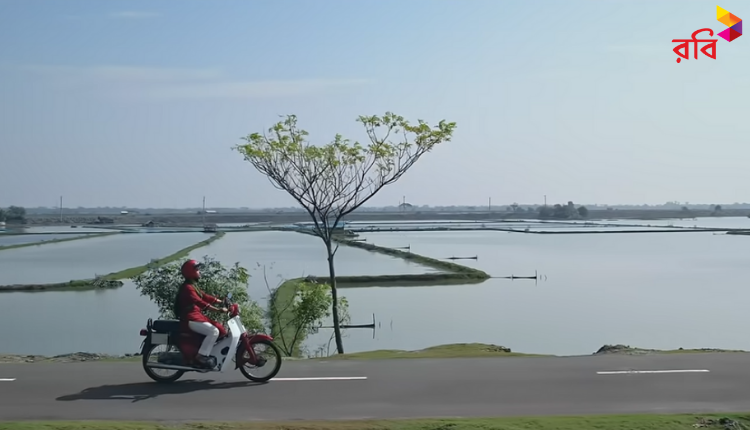 "Shopnopuron": The legacy of success passed on from father to daughter; brought to you by Robi

1

min read
"Dream"- a word that is so powerful that it wakes us up and drives us to achieve milestones. Sometimes it reflects in the form of legacy that is passed on from a father to his daughter. Through this particular campaign of "Shopnopuron", Robi elicited the powerful father-daughter relationship.
With a scenic view in a remote place, the story begins with the aspirations of a daughter who remembers how her father now thinks that she has grown up. She starts to remember the days when her father was confined to a wheelchair and had to let go of people who were once part of their business.
Only the difference was the same dream that flourished in the heart of her father now rested in her eyes. With hope and love, the daughter started to look for ways on internet. She created her own path where she unveiled possibilities by meeting new people and exceeding herself.
As a result of her relentless effort, she manages to get a "confirmation" on the product sample related to her father's business. With a sense of fulfillment, she takes great pride in saying "I am my father's daughter". And that is how a daughter who was resilient, took her father's business forward despite the challenges.
This is a story that resonates with a lot of people who share the same dream of taking on any challenge and keep their spirits high. Our dreams define us, and to glorify this beauty of dream, the campaign of "Shopnopuron" brings out how Robi is working diligently to establish a stronger 4.5 G network with the widest coverage. That is how Robi 4.5 G is becoming stronger to make every dream possible.
For more updates, be with Markedium.