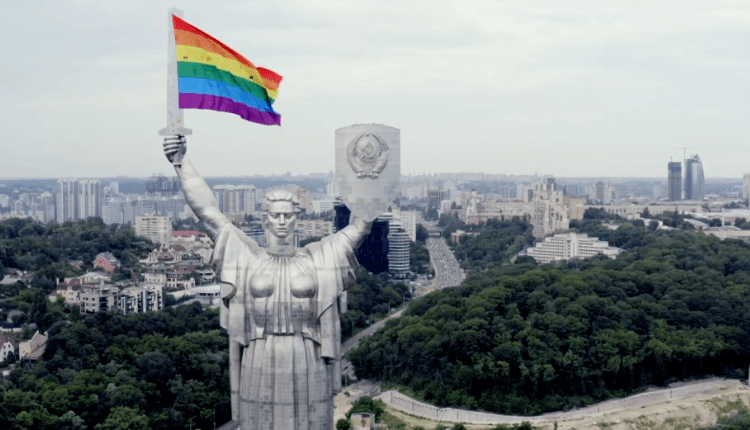 A Solid Campaign That Transformed Prejudice into Pride

2

min read
Taking pride in one's identity is a normal and humane thing to do. But what if one's identity was shunned in their country? Well, the LGBTQIA+ community took an extraordinary stand against homophobia and etched their symbol into pages of history. Attaching the pride flag to a sacred monument showcases their resolve to not step down.
Reinstating the Concept of Freedom
Among the many structures available in the beautiful city of Kyiv in Ukraine, nothing stands apart like the Motherland Monument. Erected during the Soviet Era, it stands boldly within the area as a proud declaration of security and protection. However, the concept of protection is still a flawed one in a country with an exorbitantly high rate of homophobia.
Read More: "The Mosquito Mystery" by Black HIT | Godrej Bangladesh
In 2020, The LGBTQIA+ took the initiative to convert this controversial structure into an iconic one. They flew a drone carrying the pride flag and positioned it by the sword of the sculpture. Therefore, the entire city got a view of the Motherland Monument waving the pride flag boldly. It was a statement carried out at great personal risk, one that could have resulted in a potential arrest.
A Noble Message
The entire purpose of the LGBTQIA+ activists carrying out such a bold statement was a symbol of rebellion. It strived to work as a means to make more people take comfort in their identity. Citizens of Ukraine found the statue to be one that exuded the breath of freedom through the pride flag waving next to it.
In a country that shunned the LGBTQIA+ community, this stunt shook the world to its core. It gave new wind to the people who are struggling with their identity every day. A stunt of this proportion was exactly what the world needed to be reminded of man's pursuit of equality.
A bold and distinctive attempt at equality, what are your thoughts on the Kyiv activist's stunt? For more updates, visit Markedium!