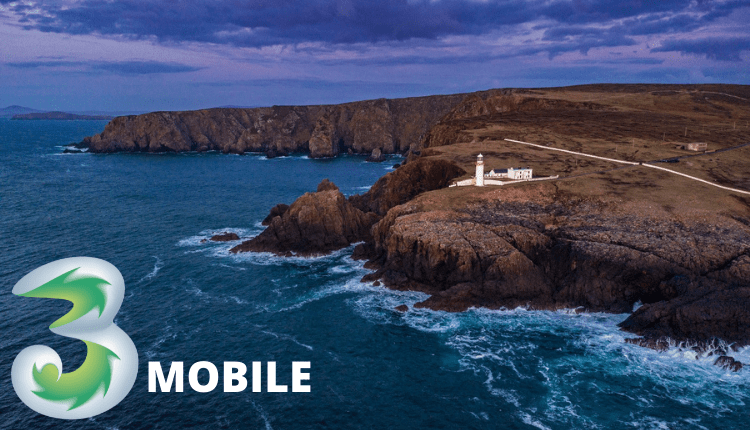 Three Mobile: The Campaign That Saved An Island

2

min read
Campaigns are often seeming to be a selfish and self-serving endeavor. Most times, brands launch them to promote their image or a new product. However, In 2019, Three Mobile broke the stereotype through their campaign. Not only did it benefit a community, but it also saved an entire island from falling behind.
An Island in Distraught
Arranmore was the focal point of Three Mobile's thoughtful 2019 campaign. An island, 5 kilometers off the mainland, emigrations caused to it have a tiny population. It recently fell on the verge of calamity when the government excluded it from its broadband scheme. That's when the telecom brand swooped in to provide the land with 5G connectivity.
Read More: In Spain, KFC Took The Help Of IKEA's Iconic Logo To Bring Customers To Its Restaurant.
The lack of connectivity meant that business in the regions will drop and Arranmore will have no inhabitants within 2040. It essentially meant that the unique culture and language of that area will become extinct too. Locals got a new lease on life because of Three Mobile's campaign.
A Community Stepping Up
Three Telecom's initiative to bless Arranmore with the fastest possible internet connection did wonders.  The brand educated its residents on using technology which led to a marvelous transformation of the island. Business boomed substantially since then, and its fishing industry became more profitable than ever. Its economy got reinvigorated with the children getting access to quality education.
This campaign has caused Three Telecom's name to be etched into history. An entire island's landscape got changed completely due to their intervention. Countries across the globe took notice due to the open letters sent by the people of Arranmore. Therefore, its immigration and tourism increased massively, thus preserving the island's legacy.
A campaign that saved a dying community, Three Telecom has certainly set the gold standard! For more updates, visit Markedium!