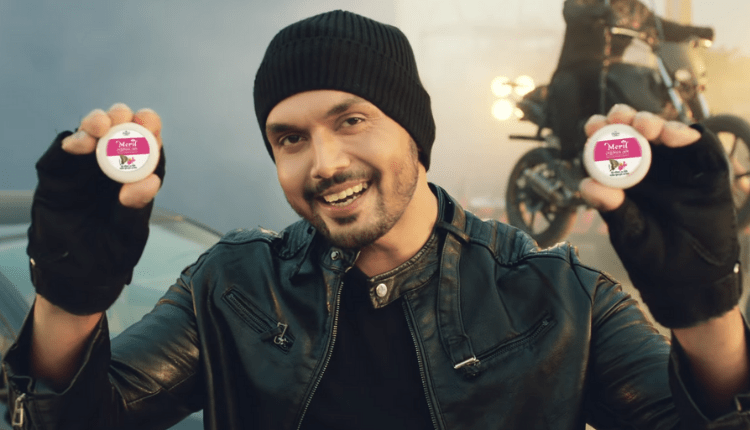 Meril Petroleum Jelly Pops the Big Question: Pocket E Ki?

2

min read
Meril Petroleum Jelly has unveiled their campaign for the upcoming winter, Pocket E Ki? The campaign heavily emphasizes the importance of Vitamin C for skincare in the colder months. Furthermore, it also shows how people have come to realize the importance of the ingredient and have chosen Meril Petroleum Jelly as their Vitamin C solution.
Meril Petroleum Jelly has previously established the importance of having a hygiene and moisture seal on skincare products. This time around, they are doing so about an ingredient in their product.
Arefin Shuvo, the brand's ambassador since 2020, has returned for this commercial in his action film hero persona, which is refreshing to see in a skincare product campaign.  The overall campaign initially started with a 10-second teaser where Arefin Shuvo, is seen to pull off stunts to break into a car. Upon breaking in, he asks the (presumably) antagonist, pocket e ki?
The full commercial picks up from this point, where the antagonist pulls out a pocket-sized tub of Meril Petroleum Jelly. Upon being pestered by Arefin Shuvo, who demands to know the benefit of the product, he says vitamin C.
And this starts a montage showing people from all walks of life answering the same question with vitamin C, or a small tub of the product. A good splash of humor makes the montage very refreshing to watch. It includes a football referee pulling out a tub of the product instead of a red card, traditional dancers finessing a tub out of the pleats of their saari, and high school sweethearts discreetly exchanging a tub of Meril instead of love letters. Overall, the commercial which clocks in at 1.5 minutes is short and sweet and provides a great testament to the trust Bangladeshis have placed in the product.
It is great to see yet another memorable campaign from Meril Petroleum Jelly. Previously, they have carried out beautiful campaigns – two which stand out even today are Ushnotaar Gaan and Khaati Banglair Chamra. We look forward to seeing more memorable content from them!
For more updates, be with Markedium.