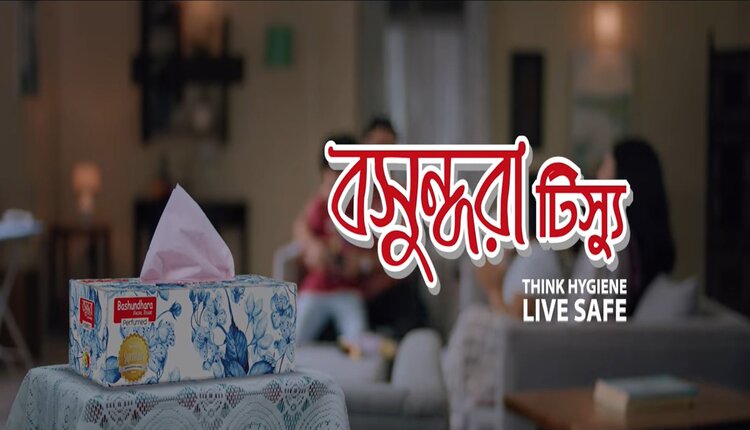 "Family Comes First" – Bashundhara Tissue Highlights A Father's Sacrifice!

2

min read
Maintaining a family can be difficult. The situation gets more horrible if you're the only earning member of a family. Sadly, this is a prevalent scenario in most families in Bangladesh. Fathers tend to bear all the expenses and ensure that everyone is content. Bashundhara Tissue's recent campaign how fathers tend to put their children's wishes before their own needs.
A Tale of Broken Spectacles
The video starts with a man gingerly piecing together his broken spectacle. He enters the living room to see his children playing and his wife angrily staring at him. His bewilderment led him to realize that the broken piece of his glasses has led him to wear it improperly. After promising his wife that he will replace it once he gets his salary, he leaves for office.
Once again, the scene transitions into the man contemplating intently in his home. The monthly struggle of allocating his income and fixing a budget dominates his thoughts. As he wonders how to give his funds, he also admires his wife's saving habits. Finally, he realizes that he has enough money to get new spectacles for himself. However, his happiness is cut short as his son comes up to him and reminds him of buying him a new toy. Without showing any hesitation, he promises to fulfill his wish.
In the end, the campaign ends with the father still wearing the broken specs while he plays with his son.
An Underlying Message
Bashundhara Tissue's main purpose behind this campaign is to show the sacrificial mindset of a father. The campaign drops hints in various scenes where the father cuts his personal expenses as short as possible. We often fail to see the lengths they will go to for us to be happy. Without a doubt, anyone watching this TVC will be aware about a father's mentality.
What are your thoughts on Bashundhara Tissue's latest campaign? For more updates, visit Markedium!