The Social Distancing Whopper from Burger King

2

min read
Social distancing whopper- sounds crazy, isn't it? Well, being crazy in promoting burgers is more like the thing for Burger King. It's been really hard for all the brands to go beyond the sympathetic or supportive approach in this pandemic. But taking chance in this pandemic with humor is surely one hell of a risk a brand can take. Burger King has just pulled a string like that.
Read More: Education – Thriving Through Frugal Innovation In The Face Of A Pandemic | Thrive Edtech
Italy- one of the most badly hit countries by the deadly Covid-19 has finally got out of its total lockdown recently. The country is entering 'Phase 2' and finally, the Italians can breathe the fresh air. The rules are quite lenient now comparing to the previous deadly weeks. All you need to do is just maintain some basic rules like washing your hands, wear a mask, and maintaining the minimum social distance.
For More: Google Erases Millions of Negative TikTok Reviews
To celebrate this little breather against this deadly pandemic, Burger King Italia and Wunderman Thompson Italia have come up with an out of the box idea to launch a very unique burger in authentic Burger King style.
Introducing the Social Distancing Whopper!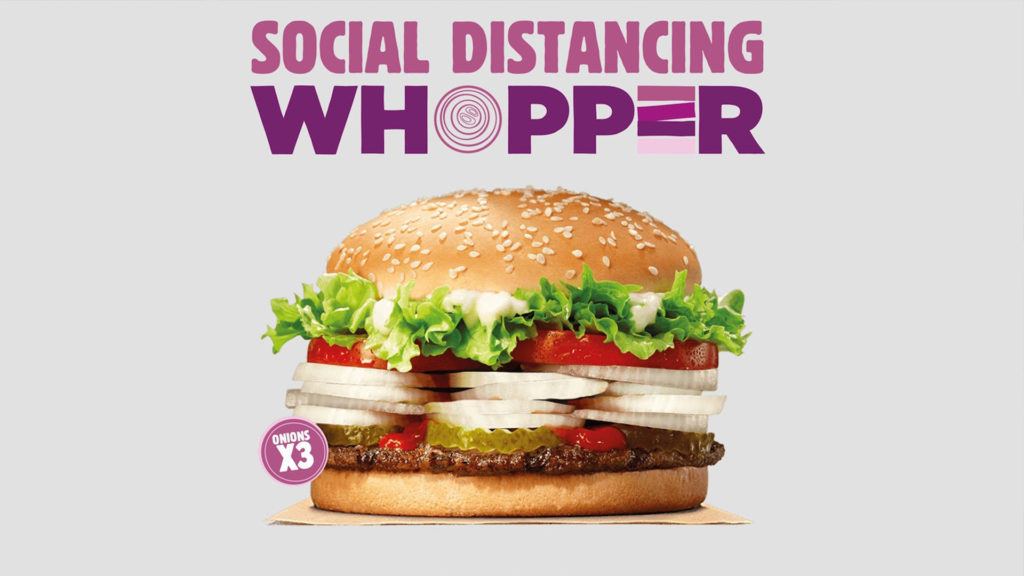 The famous BK Whopper is now with more onion in between the upper bun and the meat patty creating a visible distance to promote social distancing.
Watch the campaign!
The new Social Distancing Whopper is now available in all Italian Burger King restaurants via drive-through King Drives®, take-away services, and eat-in.
For more latest advertising updates, be with Markedium.
Agency Credits
Advertising Agency: Wunderman Thompson Italy
Chief Executive Officer: Giuseppe Stigliano
Chief Creative Officer: Lorenzo Crespi
Creative Directors: Pas Frezza, Luca Iannucci
Motion designer: Morgan Storti
TV Producer: Marta Armando
Director: Alessandro De Leo
Speaker: Ruggero Andreozzi
Music: The FoolishMouse / MaxH
Mix audio: Hogarth worldwide Italy
Head of business: Matteo Bellisario
Account: Luca Santagati