Thoughttrain Designs' Creative Way for An Important Reminder

1

min read
It has been a couple of months since the world has come to a standstill. Despite how weird and unthinkable it may sound, there is nothing for us to do except to accept the truth. The first few weeks were an easier pill to swallow. Busy parents finally got some time on their hands to spend time with their children, and students got some time to relax and enjoy their hobbies.
Read More: Nike, Apple, McDonald's Are Encouraging Us to #STAYHOME
The dread started to seep in probably around the two-month mark. The new normal had already outstayed its welcome. A lot of students were to graduate this year and start the next chapter of their lives, businesses were about to flourish, and the many plans we all had to make this year the best year of our lives became unnecessary.
While it's easy to forget, we must remember that we will get out of this storm one day. Thoughttrains Design came up with a creative way to remind us of this fact. Everything in our lives is paused, not necessarily over. Looking on the bright side of things and being patient is crucial for our mental and physical wellbeing.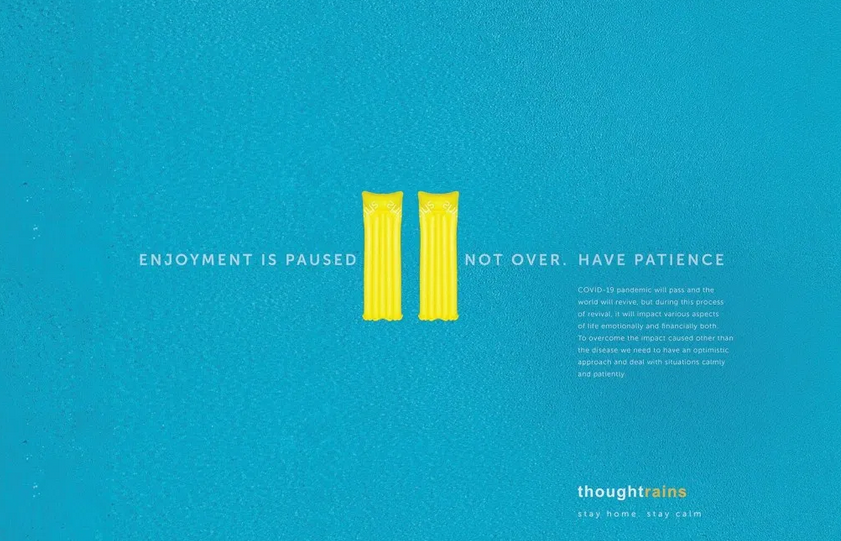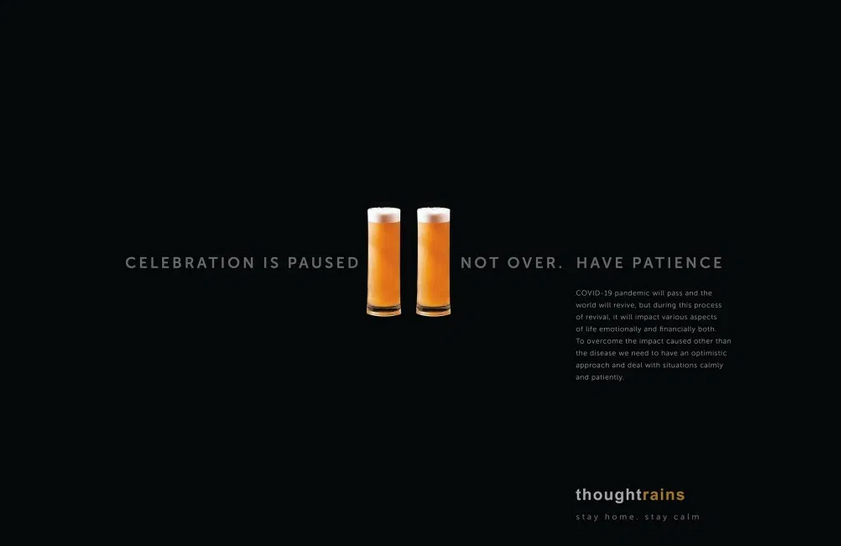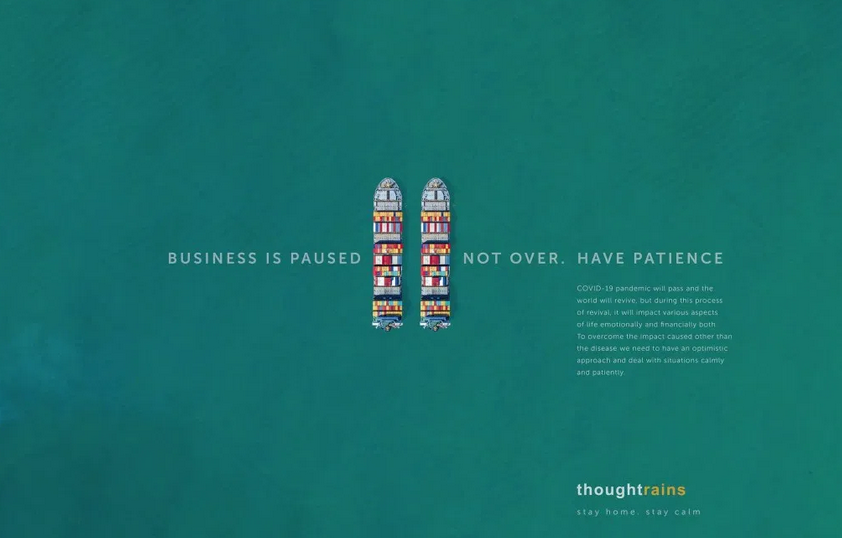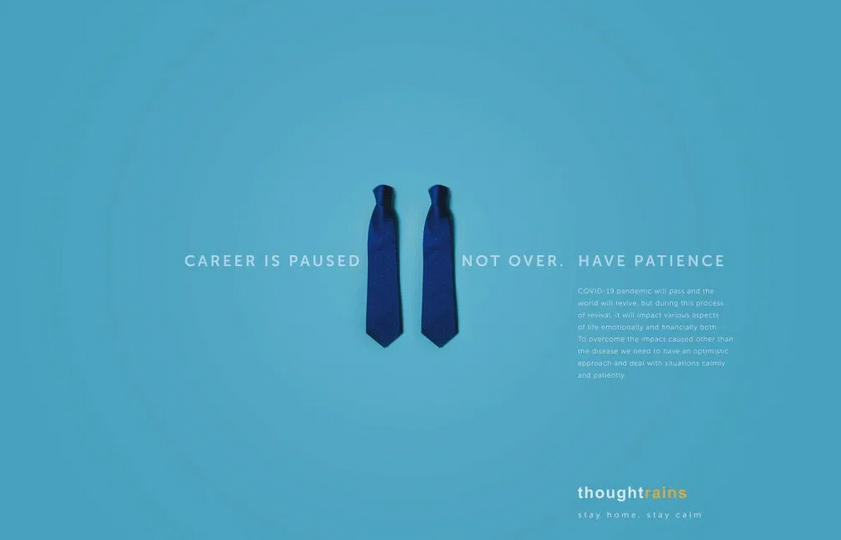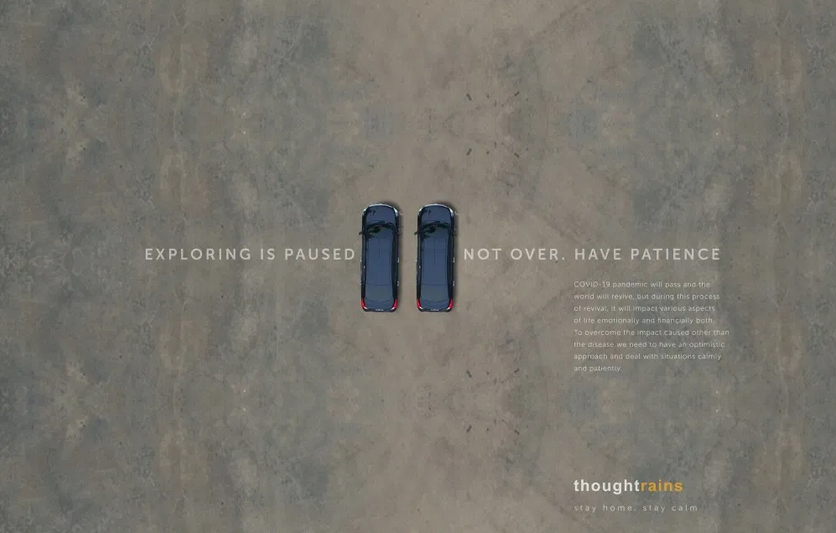 What did you think about their concept? Let us know, and for more marketing news, stay with Markedium.