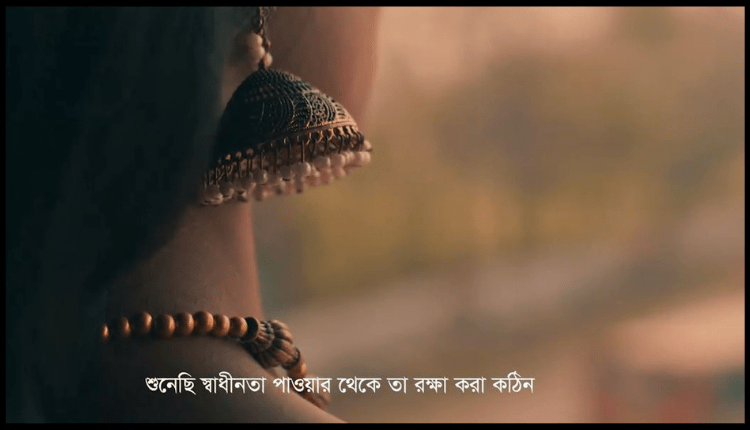 Walton Inspires the True Meaning of Freedom on Independence Day

2

min read
Independence is a treasure our country values proudly. The sacrifice of its brave sons for the sake of freedom is something every child learns growing up. However, this fundamental right is still outside the grasp of many. Even now, on the verge of our 50th anniversary of independence, freedom is a myth for many. Walton executed a masterstroke with their "স্বাধীনতার সুবর্ণজয়ন্তীর অঙ্গিকার" campaign in this regard.
Read More: Independence Day Campaigns of 2021 That Caught Our Eyes So Far
---
A Solemn Vow in The Face of Oppression
---
The campaign starts with a transgender woman looking outside from an overpass. Her thoughts are expressed through the voiceover. Pain and sorrow are etched onto each of her words. She talks about being shackled for birth. Each of her experiences showcases how her gender is an obstacle on the way of necessary experiences. From education to intimacy, her quiet acceptance of never undergoing them showcases heartbreaking pain.
However, what started off as a tale of melancholy soon became one of inspiration. Her vow to protect the freedom of others and her country despite her own barriers wonderfully raises the tempo of the campaign. It ends with a gentle reminder that is sure to reverberate within the viewers fully. An oath to serve and secure our country on its 50th year of freedom. Only then will the world take notice of the glory and beauty of Bangladesh.
Read more: Walton launches large screen triple camera phone.
---
A Patriotic Message
---
Walton's key focus on this campaign was the daily struggle of the transgender community in Bangladesh. They inspire the viewers to commit to preserving the country by showing her brave activities. The entire premise of it is to remind people that protecting our country's sovereignty needs to be beyond our convenience. Independence is only respectable when we perform our duties to preserve it fully.
A motivating campaign with an impactful message is bound to make even the most ignorant feel patriotic!
What are your thoughts on Walton's newest campaign? For more updates, visit Markedium!