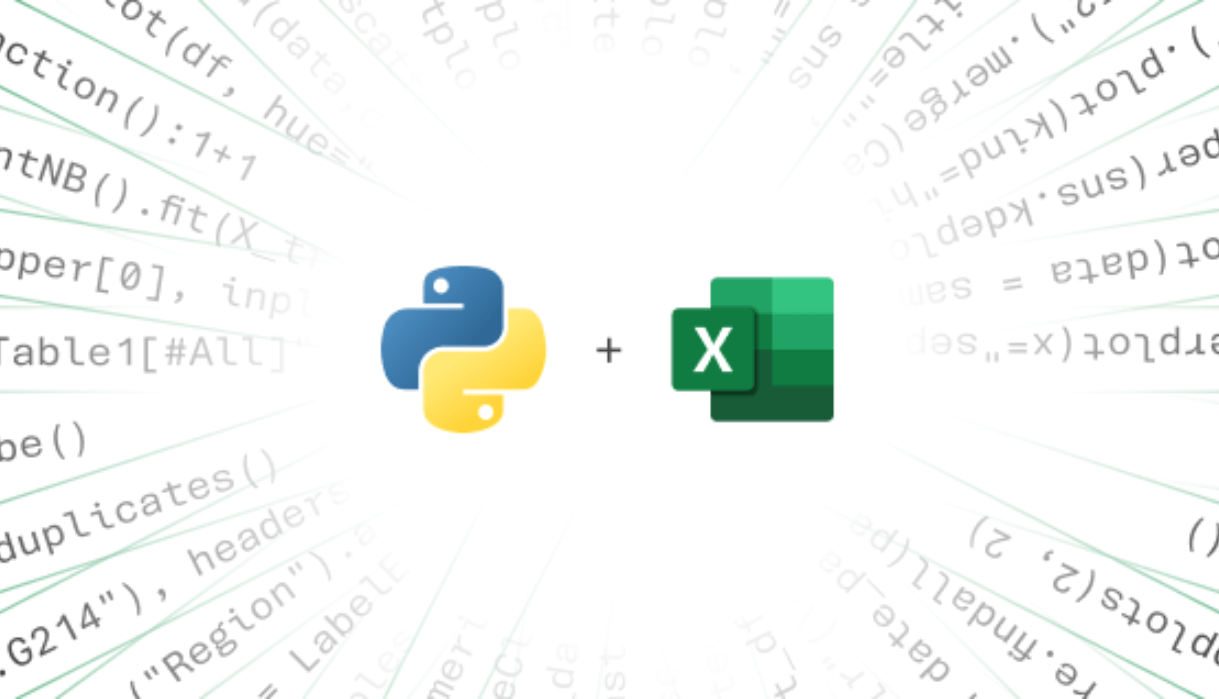 Microsoft Announces Python Integration in Excel

2

min read
Microsoft has ushered in a new era of data analysis and manipulation by announcing its decision to bring the renowned programming language, Python, into Excel. This cutting-edge integration is currently available in a public preview, enabling Excel enthusiasts to harness the power of Python for data manipulation and analysis.
Stefan Kinnestrand, the general manager of modern work at Microsoft, elucidates the potential of this integration. "Users can now delve into data exploration in Excel through Python plots and libraries. Subsequently, they can make use of Excel's intrinsic tools like formulas, charts, and PivotTables for an in-depth understanding of their insights. Accessing Python straight from the Excel ribbon amalgamates advanced data analysis capabilities with the comfort of the Excel environment."
What's even more exciting for users is that the transition to this new feature is seamless. There is no requirement for the installation of supplementary software or the configuration of add-ons. The integration of Python in Excel comes as an innate component of Excel's built-in connectors and Power Query. Augmenting this integration, Microsoft is set to introduce a novel PY function, facilitating the display of Python data within Excel's spreadsheet grid.
In a significant partnership move with Anaconda, a premier enterprise Python repository, users will now have access to esteemed Python libraries such as pandas, statsmodels, and Matplotlib right within Excel.
With calculations orchestrated in the Microsoft Cloud, results are conveniently channeled back into an Excel worksheet. This offers users an expansive realm of possibilities. Not only can they sculpt formulas, PivotTables, and charts using Python data, but they also have the liberty to incorporate charting libraries like Matplotlib and Seaborn. This paves the way for intricate visualizations, including heatmaps, violin plots, and swarm plots.
The union of Python and Excel has not only stirred excitement within the Microsoft ecosystem but has also drawn commendation from notable figures in the tech space. Guido van Rossum, the creator of Python and a distinguished engineer at Microsoft, expressed his enthusiasm, "This exquisite merger of Python and Excel is a significant milestone. The collaboration is set to spawn innovative uses, enhancing the prowess of both platforms. Joining Microsoft three years ago, I hadn't envisaged such a groundbreaking initiative."
For those eager to experience this integration firsthand, Python in Excel is being released as a public preview for Microsoft 365 Insiders in the Beta Channel. Initially, this feature will be exclusive to Windows. However, Microsoft has plans to expand its availability to other platforms in due time. While the preview phase is encompassed within the Microsoft 365 subscription, it's noteworthy that once the preview culminates, certain features will necessitate a paid license.
In conclusion, the fusion of Python within Excel symbolizes Microsoft's commitment to enhancing user experience, promoting interoperability, and fostering innovation. As both communities explore this new terrain, the potential for groundbreaking discoveries in data analysis and visualization seems limitless.
For more updates, be with Markedium.