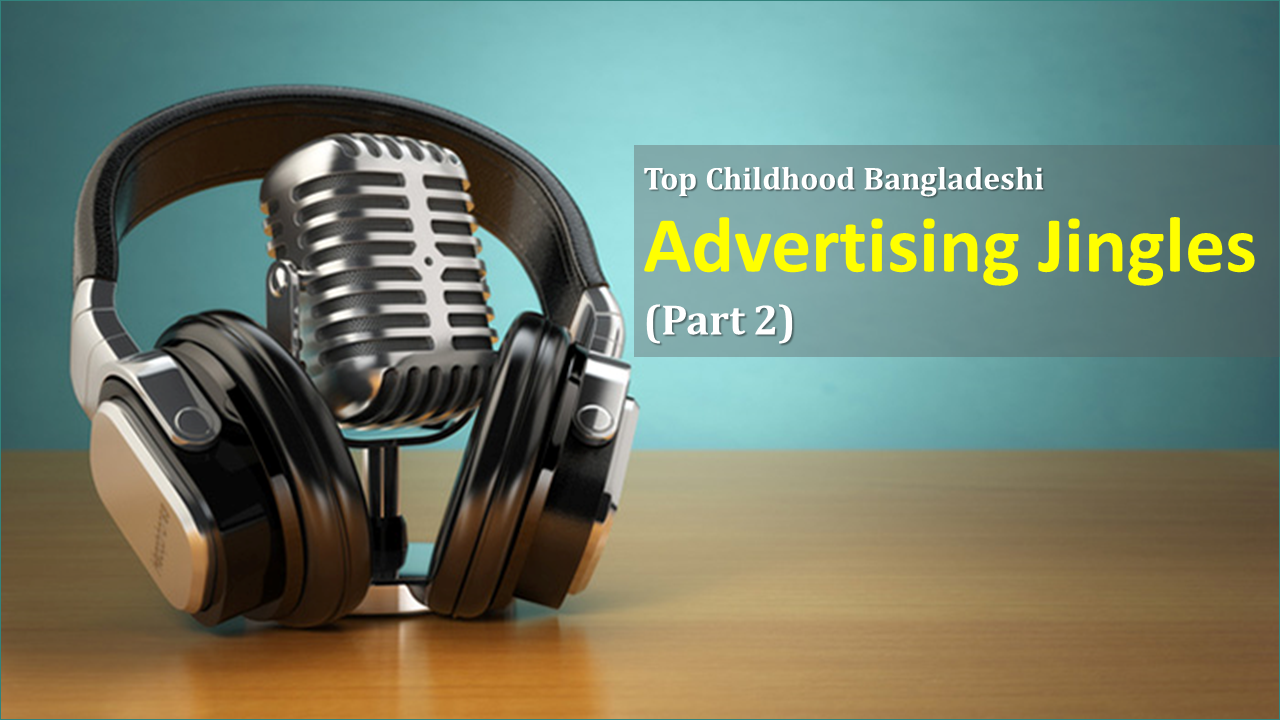 Top Old Bangladeshi Ad Jingles (Part Two)

3

min read
While the advertisement industry has been taking a more contemporary and modern approach these days, nothing can replace the nostalgic feel of the old Bangladeshi ad jingles. We all have a set of old ad jingles that made our childhood a pleasant memory lane.
Some may argue that most of these ads were way out of context and did not follow major marketing concepts. However, they did fulfill their main target of reaching out to the consumers. This is why, even to this day, you will find yourself absentmindedly humming the tunes and reflecting the good old days.
Heres our Part 2 compilation of Top Bangladeshi Old Ad Jingles. Here you can find part one of the best old Bangladeshi old ad jingles.
Djuice: Hariye Jao
There is no denying that this old Bangladeshi ad jingle awakened the hidden rock star in all of us. Considering the target audience, the brand did well with this uplifting song. Not to mention the thrill of seeing Miles join the makeshift concert at the end of the ad!
CityCell: Tumi Jekhane
The story of a couple escaping to a faraway land where love knows no bounds. Ah, young love, right? But can you honestly say that you have never sung "tumi jekhane, ami shekhane" to your loved one?
Read More: The Reasons Behind Citycell's Failure.

Wheel: আমার দেশ, আমার হুইল
As a result of embracing and portraying the core nature of our country, this commercial brings out a sense of patriotic pride. The different scenes depicting the different aspects of our culture fill your heart with love and respect.
Desh Desh Desh, Banglalink Desh!
There are so many catchy jingles by Banglalink, but this has to be the most memorable one to date. Desh Desh Desh, Banglalink Desh paved the way for all their other jingles and made the brand what it is today.
RC Cola: Khobor Ekkhan
Catchy, fun, and memorable. That's all you need a jingle to be. This old Bangladeshi Ad jingle ticks all of the boxes and more. RC Cola seems to have a knack for this, no?
Tibet: Amar Haat e Jadu Ache
"Kapor kache, haate bache. Amar kacche jadu ache." You couldn't escape this song, even if you tried.
Uro Cola: Rhythm of life
No matter how ridiculous you find this commercial, I bet you have the whole jingle memorized. Who knows, some of you might even know all the dance moves by heart!
These old Bangladeshi ad jingles, among many others, have dug themselves deep in our hearts. Even after all the years that have passed, we are still able to recall them perfectly. The mere thought of them never fails to bring a smile to our faces.