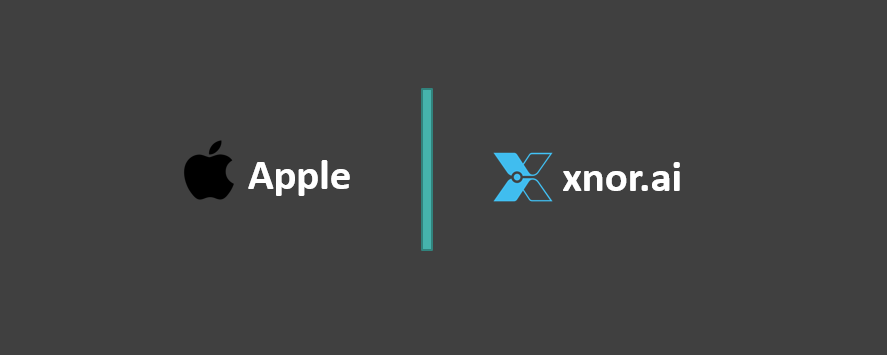 Apple To Acquire XNOR AI

1

min read
Xnor.ai – an artificial intelligence software start-up, has been acquired by Apple. Xnor focuses on the efficient deployment of devices like smartphones, cameras, and drones. It was founded back in 2016 and has got about 50 employees so far.
In order to improve the edge devices of Apple – the startup came at a price of 200 Million US Dollars. In the first place, Xnor was spun from the Allen Institute of Artificial Intelligence. It's a research lab created by the late Microsoft co-founder  Paul Allen. The objective of building the lab was to boost artificial intelligence research.
Read More: More Privacy | Google Plans to Phase Out Third Party Cookies
However, just like being a dropout – Xnor seems to prove that wrong by selling the entire startup at a price of 200 Million US Dollars. Not only that, being acquired by the company valuing more than a Trillion-Dollar seems to make it the talk of the town.
Read More: TikTok Partnered With iFlix To Conquer The South East Asian Market
Apple recently acquired a similar startup called Spectral Edge [Read More]. Spectral Edge is a British startup that used machine learning to noticeably enhance the quality of photos that could be taken on the iPhone camera.
Apple has been one of the core players of the modern tech world so far. Now it's time for us to see how an AI software-based startup can help Apple to make its product way better.