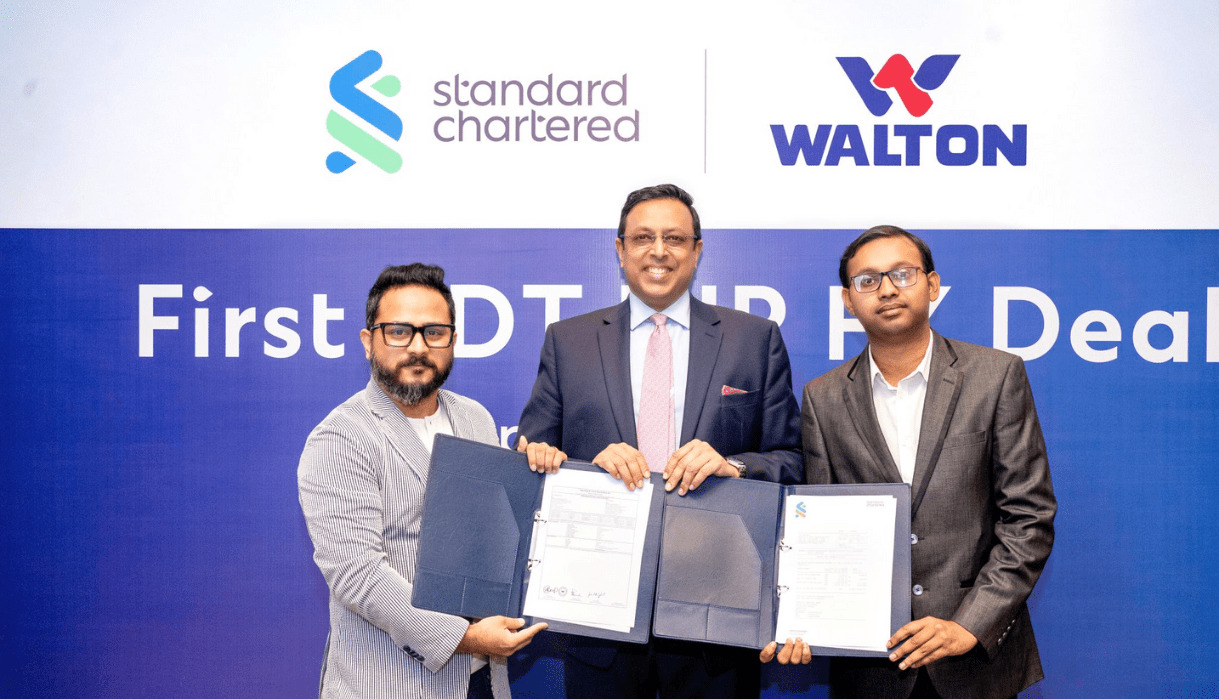 Standard Chartered Bangladesh Completes First Taka-Rupee Transaction For Walton

1

min read
In a momentous advancement for Bangladesh's electronics sector, Standard Chartered Bangladesh has accomplished the inaugural trade transaction denominated in Indian Rupees (INR) for Walton Hi-Tech Industries PLC, a subsidiary of the renowned Walton Group. This momentous feat opens up new avenues for exporting refrigerators and freezers from Bangladesh to India, signifying a noteworthy achievement in the country's economic sphere.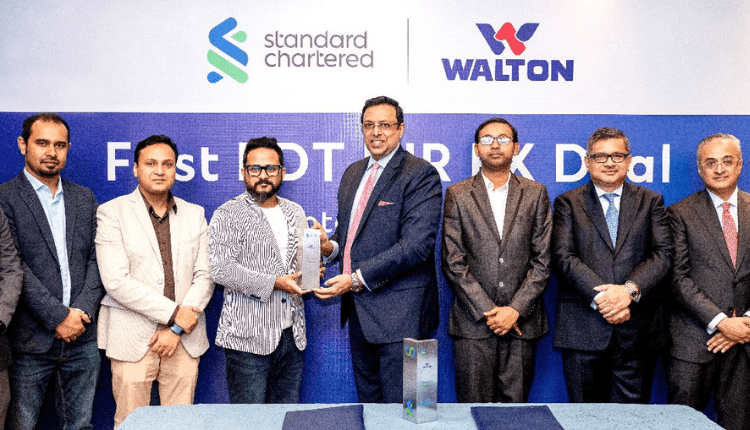 Standard Chartered Bangladesh issued a press release to announce the significant nature of the BDT-INR export transaction, emphasizing its considerable importance. This endeavor serves as a symbol of inspiration, collaboration, and innovation, instilling a sense of national pride among those involved. It holds the promise of simplifying currency conversion procedures and expediting transaction processes, marking a promising beginning with considerable future potential.
Read More: Apple CEO Tim Cook's Unexpected Acting Spot-Shares Sustainability Spotlights With Octavia Spencer at iPhone Launch
Additionally, this step aligns with the government's strategic goal of conducting trade in Bangladeshi Taka (BDT) and Indian Rupee (INR), intending to address liquidity challenges and reduce reliance on the US dollar in global trade.
This achievement coincides with Bangladesh and India's efforts to settle trade in their local currencies. Walton's INR exports, around INR 1 billion annually, enable Bangladesh to match import payments with export earnings in INR. This reduces US dollar reliance and speeds up transactions, strengthening economic ties between the two nations.
The transaction agreement was formalized with the signatures of the CEO of Standard Chartered Bangladesh and the Managing Director and CEO of Walton Hi-Tech Industries PLC, underscoring their commitment to advancing the economic interests of both organizations and the countries they represent.
For more updates, be with Markedium.