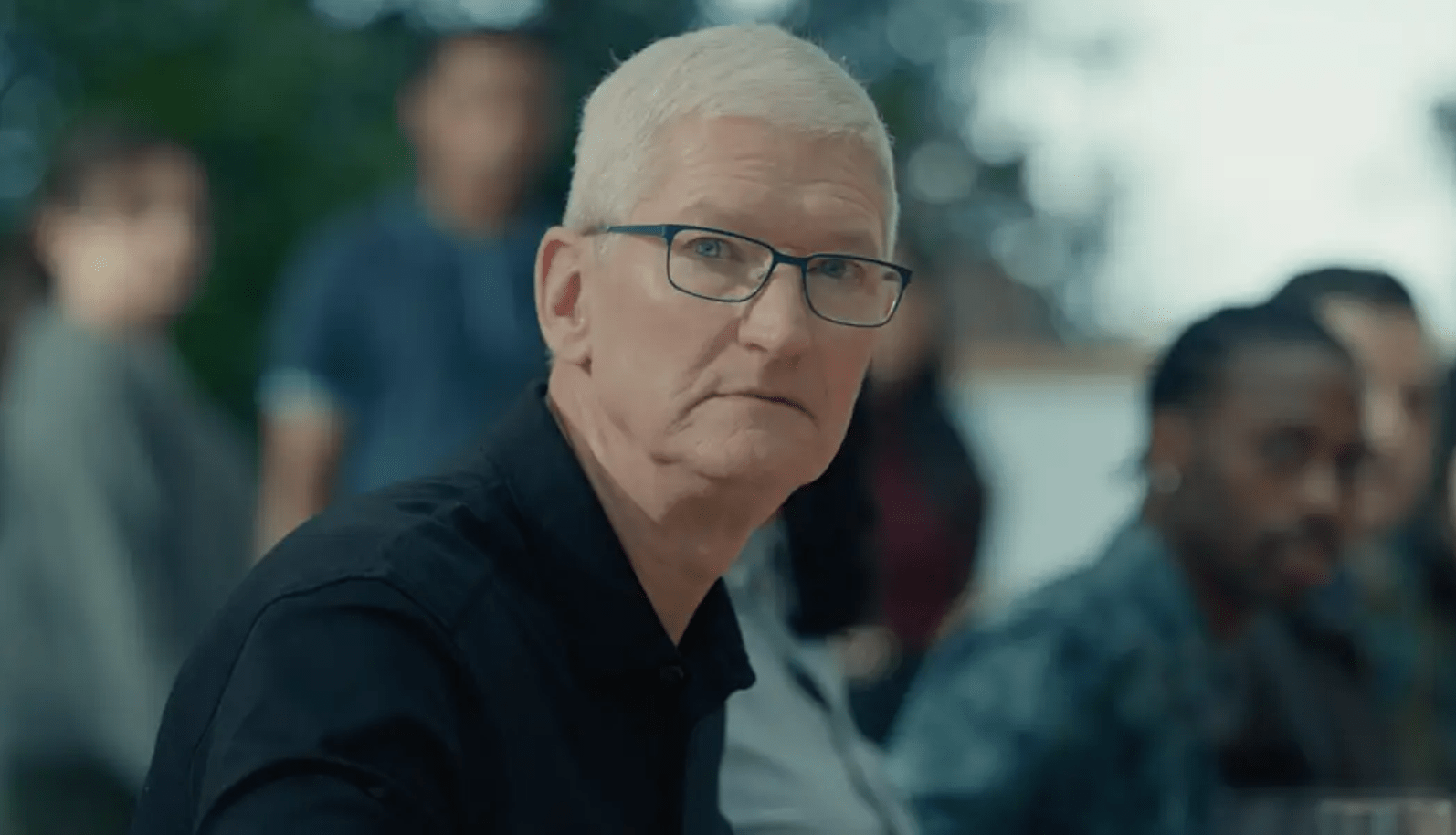 Apple CEO Tim Cook's Unexpected Acting Spot-Shares Sustainability Spotlights With Octavia Spencer At iPhone Launch

2

min read
Apple's recent "Wonderlust" fall event, which traditionally showcases groundbreaking products like the iPhone 15 and the newest Apple Watches, had an unanticipated highlight this year. The event featured a surprise skit centered around Apple's sustainability initiatives, starring the company's CEO, Tim Cook, alongside Oscar-winning actress Octavia Spencer.
It seems tech magnates dabbling in cameos isn't entirely new. Remember Jeff Bezos's brief, masked appearance in "Star Trek Beyond"?
Set in a corporate boardroom, the skit, spanning roughly five and a half minutes, showcases Cook playing himself and several Apple employees discussing the company's strides toward its environmental goals with Spencer's character,
"Mother Nature."
Read more: TikTok Launches "TikTok Shop" in the United States
The performance starts with Cook earnestly rehearsing lines, building anticipation for a critical meeting. As Spencer's character, "Mother Nature", enters the scene — her arrival heralded by dramatic shifts in weather — Apple's team provides updates on their sustainability initiatives. These updates include a switch to ocean freight over the air, the elimination of plastic from all packaging, and support for global projects focusing on preserving the Earth's soil, plants, and trees.
In a noteworthy declaration, Apple reaffirmed its commitment to reach carbon neutrality across its product range and supply chain by 2030. The tech giant also announced that over 300 of its manufacturers have committed to the same goal. Furthermore, Apple spotlighted its impressive feat of cutting emissions by more than 45% since 2015.
Read more: Apple iPhone 15 and 15 Plus First Look: Dynamic Island, New Colors and USB-C.
Speaking on the company's environmental efforts, Cook stated, "We've innovated in almost every aspect of our operations to reduce our ecological impact. By 2030, every Apple device will have net zero climate impact." When Spencer queried, "All of them?", Cook firmly responded with, "All of them", leading to a captivating standoff between the two.
For those intrigued, watch the full video here:
For more updates, be with Markedium.