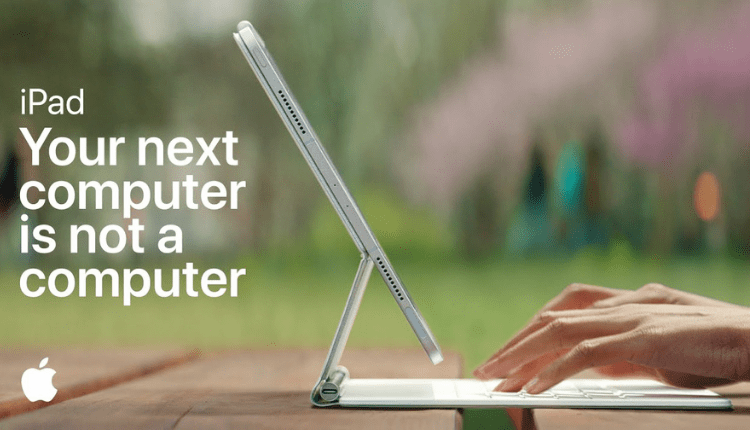 Your Next Computer Is Not A Computer- iPad

2

min read
With a very new approach to evocative, retro-style advertisement, Apple has yet again introduced the world with a spellbinding chapter captioned as: "Your next computer is not a computer!" The most interesting part of this advertisement is the way the amalgamation happens with the 'sense of competition' and 'sentiment' by using one of the old songs of Disney.
The advertisement starts by showing the entanglement caused by the wires which were used along with the PC and in the next scene comparison is shown where a person is free from those just by using the powerful iPad. Even with the countless gadgets and gizmos, there was something missing for the users when they saw others doing MORE with just a single iPad. Instead of being tied down to their chair, the users wanted to sit amidst nature and admire the beauty of being free. This is where the common attribute of the users was depicted beautifully. The PC users believed that in some other part of the world, people were able to do more magic at their fingertips with the world's most advanced technology. So advanced that most PC laptops cannot keep up!
Read More: New Updates for Apple Devices Announced at the Worldwide Developer's Conference 2021.
iPad provides its users the experience of EVERYTHING where one can learn and create with freedom from anywhere. Along with the immersive retina display, remarkable battery life, thin and light design, supercharged with the Apple M1 chip- how you interact with iPad has also changed! While doing all of these, the iPad has added a lot more which are far better than the conventional PC laptops.
Each and every time Apple brings something magnificent which challenges the existing practices. They set new hopes and opportunities for all those people who dream for more and aim for big.
For more updates, be with Markedium.