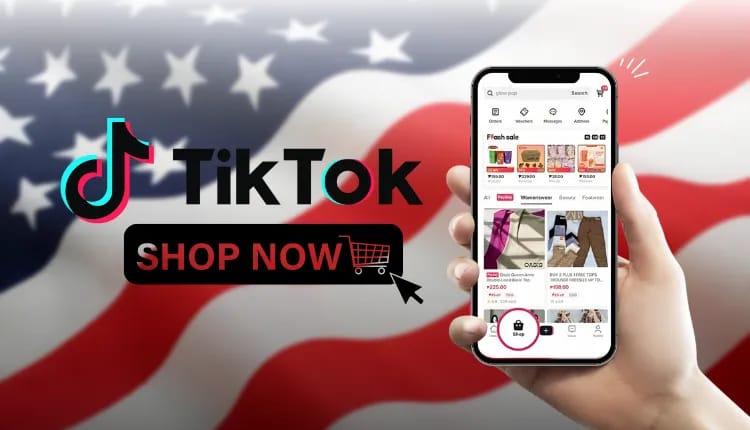 TikTok Launches "TikTok Shop" in the United States

2

min read
In a highly anticipated move, TikTok has officially introduced its e-commerce platform, "TikTok Shop," to its extensive user base of over 150 million in US. This long-awaited addition includes a dedicated shop tab on the home screen, live video shopping capabilities, shoppable ads, and an affiliate program for content creators.
ByteDance, the parent company of TikTok, began testing the Shop feature in November 2022 and, in recent months, expanded its vendor base to include notable brands like PacSun, Revolv, Willow Boutique, and beauty brand KimChi Chic. This strategic rollout capitalizes on the massive popularity and engagement levels seen on the social media platform.
Read More: Sergey Brin Reportedly Returns To Google To Spearhead Ambitious AI Project, Gemini
TikTok Shop enables brands and content creators to engage with a deeply involved audience, aligning with their preferences. This platform amalgamates the influences of community, creativity, and trade to provide a smooth and enjoyable shopping journey. The platform allows content creators to tag products within their videos, simplifying the purchasing process for users. Brands can also create their product portfolios, accessible through their profile pages.
TikTok Shop features a dedicated tab for users to explore various products, receive recommendations, browse categories, and manage orders efficiently. Additionally, an affiliate program allows sellers to collaborate with creators on a commission basis to market their products.
Notably, ByteDance offers logistics solutions under "Fulfilled by TikTok" and ensures a secure checkout process. The company has already forged partnerships with prominent e-commerce providers like Shopify, WooCommerce, Salesforce Commerce Cloud, BigCommerce, Magento, Zendesk, Gorgias, 1440, Printful, Printify, NovaTomato, WeeBee, Flowspace, and Easyship.
TikTok aims to leverage the popularity of trends such as #TikTokMadeMeBuyIt, a hashtag and concept that has amassed billions of views. This move puts TikTok in direct competition with e-commerce heavyweights like Amazon and Shein, with the latter reportedly planning an IPO. Despite previous reports suggesting a ban on third-party e-commerce links, ByteDance has denied such plans.
Read More: Microsoft Announces Python Integration In Excel
With the launch of TikTok Shop, the social network anticipates gathering more user data, including financial information, shopping behaviors, and addresses. TikTok asserts that all U.S. user data is stored in the country and managed by USDS, a separate unit for U.S. data management. Nevertheless, the expanded data collection may face scrutiny from lawmakers who have previously called for TikTok's ban.
In response to potential concerns, TikTok emphasizes its commitment to a secure shopping environment. The platform offers features like product reviews, reporting tools, and easy returns and refunds. TikTok assures that user payment information is managed by USDS and collaborates with third-party payment platforms for transactions on TikTok Shop. Additionally, strict policies and community guidelines are enforced through a combination of technology and manual moderation to maintain a safe and trusted shopping experience.
As TikTok continues its expansion into e-commerce, the platform is poised to reshape online shopping experiences while navigating evolving privacy and security considerations.
For more updates, be with Markedium.