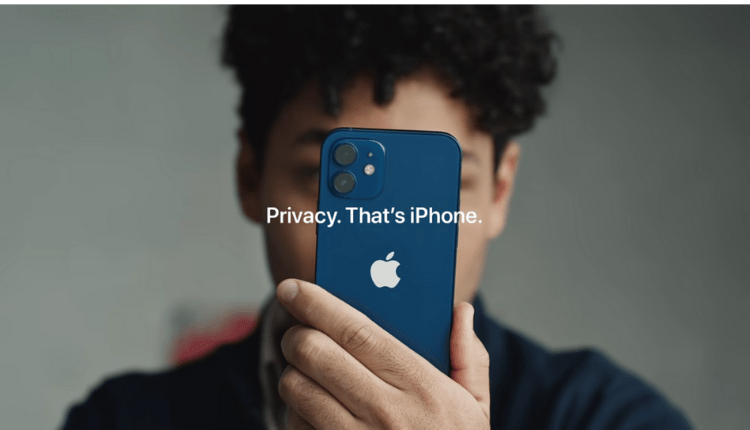 Tell Your Stalkers to Mind Their Own Business with Apple's Latest Privacy Feature!

2

min read
Everyone has a right to privacy. But in today's data-driven digital age, privacy can feel like a luxury. To personalize ads and other services, apps are constantly collecting people's personal information and tracking their online activities.
Sometimes, it feels like apps are violating our personal space to spy on our lives. Apple has visualized this feeling brilliantly in their latest ad campaign.
In the advertisement, a young male, Felix, is shown as the representative of the audience. He begins his day by ordering a coffee to go. As he leaves the café, the barista jumps over the counter and starts following him around. The man eventually gets into the same Taxi as Felix and even starts answering questions about Felix's personal information to the Taxi driver.
This depiction of the barista does an excellent job of showing how invasive some apps have become. As our friend Felix conducts his other day-to-day activities, more and more people start joining him. Eventually, we find Felix sitting at his home, visibly frustrated at his army of stalkers.
The concept of representing invasive apps with real people following the user around was perfect for communicating the advertisement's core message.
The audience is then informed about Apple's new privacy feature, which lets users grant or withhold permission from apps to track their data. As Felix uses this feature and hits the "Ask App Not to Track" button, all of his invasive companions are "poofed" out of existence.
Apple's selection of the ad concept to announce their privacy update was unique, engaging, and effective. The storytelling, cinematography, and humor kept the audience both engaged and entertained. The concept is likely to strongly resonate with Apple's consumers, as analytics data showed that 96% of Apple users in the US wanted to opt out of app tracking.
Stay Home. Stay Safe and Stay connected with Markedium.