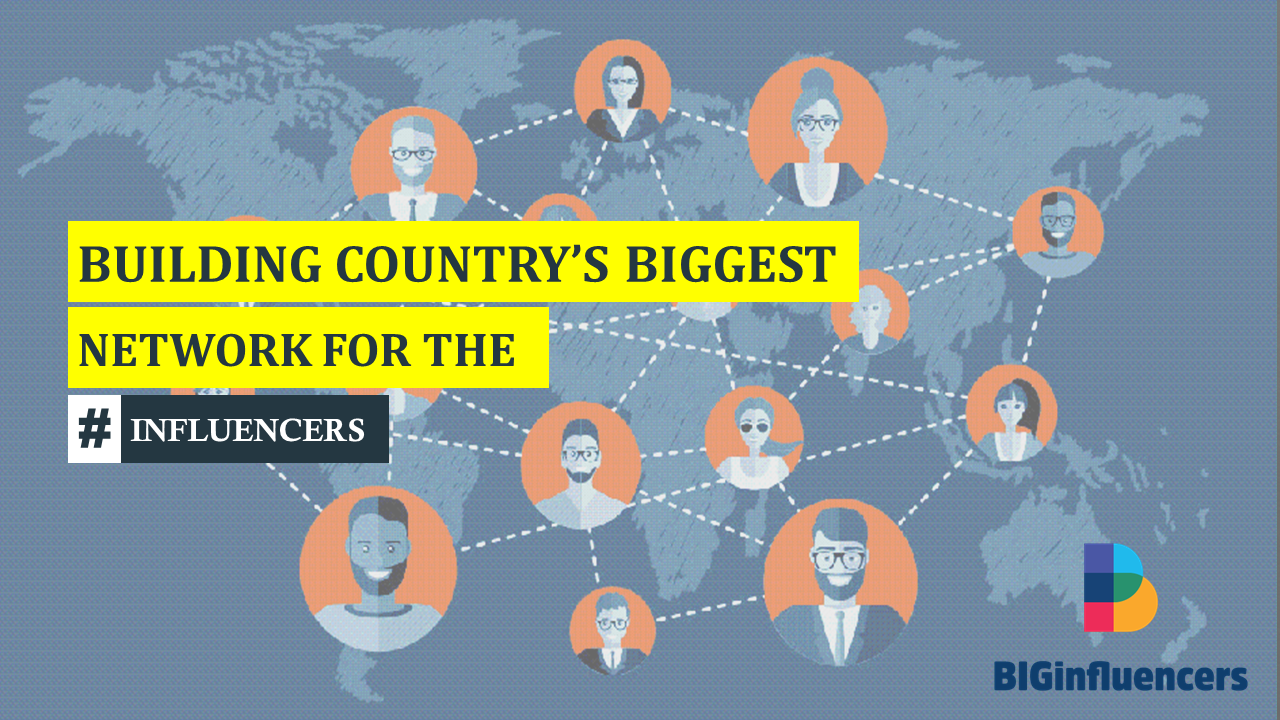 Creating the Biggest Platform for the Influencers in Bangladesh- BIGinfluencers

4

min read
In this age of digital transformation everywhere, the global marketing industry has seen so many strategies come and do wonders. Influencer marketing- one of the most recent ones in this category. In fact, in the last three years, the number of Google searches for "influencer marketing" has increased by 1500%. This shows that the future of influencer marketing is ripe with opportunities.
Bangladesh is no different. The land of 180+ million consumers has recently seen a staggering rise in online influencer numbers and brands are also recognizing the opportunity.
The future of Influencer Marketing is all about collective collaboration with the right person at the right time. Instead of individual advertisers, brands may have already started to focus aligning influencers based on whom they are mostly associated with. Why? Consumers follow their preferred opinion leaders.
Introducing BIGinfluencers Bangladesh
To make this process of Influencer marketing effortless in Bangladesh, BIGinfluencers started their journey with an aim to create the biggest platform for the Influencers in Bangladesh. A company that is relentless working to bring all the influencers under one single network that can facilitate both the brands and the influencers.

The Founders
It was the brainchild of two SUST CSE Department students Foysal and Bilas, who had this brilliant idea to build the biggest network of influencers in Bangladesh and beyond. Both the founders have previous experience working for tech companies like Trustpilot, AdPeople, and Countly. Kais later joined the company. He has expertise in the fields of cyberlaw, international arbitration, and intellectual property. After graduating from law school in London, he grew a passion for entrepreneurship. He has also been trained from Harvard Business School on entrepreneurship in emerging economies.
Initial Struggle
There was a cash crisis to start it up. The trio started selling kids and mom items online to raise capital. Within six months, the revenue went up to $50k. It was sufficient enough to initiate the development of MVP.
In the meantime, Kais met with Forbes listed famous business mogul, Nirvana Choudhary in the ICC conference and shared the idea. Nirvana liked the idea and invited the team to Kathmandu for the pitch. After the pitch and projections, Nirvana boarded as an angel investor.
Features of BIGinfuencers
BIGinfluencers is a fantastic platform to endorse big brands and get the analytics of social media engagement. The best part about the platform is that it's the best match for both the brands and the available influencers.
Wide Range of Available Influencers/Brands
Confused about getting an influencer on board? Or, you have no idea about which influencer to go to- Don't worry, BIGinfluencers provides an extensive list of influencers that you can collaborate with to unleash your brand potential. If you still have a question, they are happy to assist you with other necessities as well.
Performance Analysis
You can now say goodbye to those age-old performance measuring metrics. BIGinfluencers provides an in-depth data-driven and real-time performance analysis that will help you to always have a check.  You can evaluate which brands/influencers are lifting you up to keep working with them or get rid of them that are not showing results as promised.
Understanding the Niche
As an influencer, you can discover your niche that will uphold and utilize your actual potential. If you're a lifestyle influencer and get paired up with a brand of MMO gaming products, your target audience won't work in your favor. BIGinfluencers keeps your niche in consideration while pairing you up with a brand accordingly. This is beneficial for both the influencers and the brands in gaining the maximum ROI from any campaign.
Secured and Guaranteed Payment
BIGinfluencers guarantee timely payments by securing your payment from the brands prior to the campaigns. With their automated payment and withdrawal system, you never have to worry about missing a single payment.
Highlights
Pretty sure, we all know about the famous beauty pageant Miss World America! But do we know who was the official technology partner of this dazzling competition in 2019?
Yes, it was BIGinfluencers! A proud achievement for a Bangladesh Startup Industry indeed.
Currently, BIGinfluencers has operations in Nepal and Bangladesh. They have successfully run several social media campaigns for global brands like Uber, Suzuki, Tuborg. BIGinfluencers is now serving the market as a full-service data-driven advertising agency with an independent third-party valuation of almost $4 Million.
It's for sure that the future of influencer marketing is ripe with opportunities. Brands will need to adapt to the changing trends and strategies to stay relevant in the influencer marketing industry in the future. Hence, companies like BIGinfluencers will have a demanding role to play in this upcoming exciting future to upgrade and uphold the standards of influencer marketing in Bangladesh and globally.
For more updates, be with Markedium.