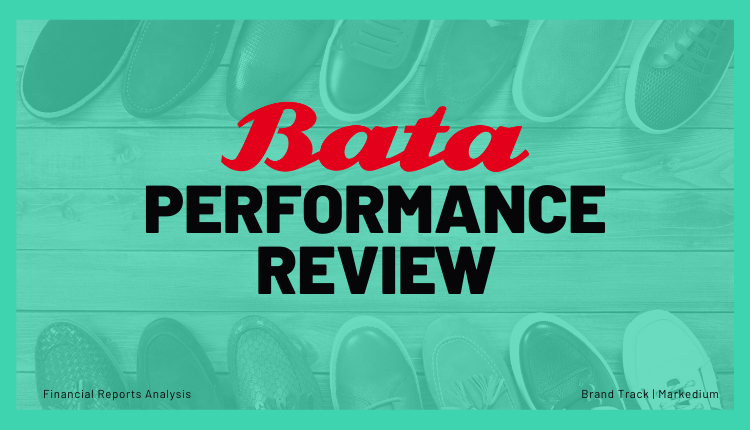 What Happened to Bata?

4

min read
Recently it has been widely reported that Bata Shoe Company (Bangladesh) Limited one of the most renowned brands in footwear retail has reported a loss for the first time in its operating history in Bangladesh. The footwear manufacturer which started business in 1962 has reported a loss of Tk 1,326.1 million in 2020 against Tk 494.0 million profit in 2019. However, the company has been on a declining trend in terms of profit since 2018.
In this article, we'll dive into the reasons why Bata has reported a loss for the first time and what is the reason behind the declining trend in profit since 2018.

Read More: British American Tobacco Bangladesh's Sales Grew Driven By Higher Domestic Sales
Lockdown effect of Covid-19
The most obvious answer to the reported loss in 2020 was Covid-19. Due to the pandemic the company faced a crisis in its overall business since it missed sales in Eid-ul-Fitr, Eid-ul-Azha, Puja, and Pohela Boishak. These festivals usually contribute to about 25%-30% of yearly sales. Dealership and wholesale business also took a hit since an estimated 77% of the rural business, like dealers and/or wholesalers have been particularly impacted due to Covid-19. As a result, Bata's business went down by 41% in 2020.
Declining Wholesale Business
Although Bata is known for its retail business a significant portion of its sales used to come from wholesale business. Since 2018 the company has been facing trouble in the wholesale business. Due to the emergence of many footwear manufacturers, the wholesale business has become very competitive. The dealers and wholesalers are now asking for more credit terms & higher discounts on products. In 2018, the company had to sell a big amount of wholesale products on credit.
Read More: The Official Entry Of Amazon And Google | What Does It Mean For Bangladesh?
But the decision backfired since in 2019 Bata had to focus on reducing its receivables by collecting the overdue credit payments. As a result, the wholesale business which contributed to about 30% of the total sales in 2018 only contributed to about 19% of the total sales in 2019. Bata's sales decreased by 10.0% to Tk 8,573.5 million in 2019 from Tk 9,512.4 million in 2018.

Increased Competition in Retail Business
Bata and Apex had sort of a duopoly in terms of footwear retailing in Bangladesh around 10 years ago. However, the industry has changed a lot in these 10 years. There has been an emergence of new players like Orion, Crescent, Bay, Walkar, Steps, etc. in the footwear retailing business. Even lifestyle brands like Sailor, Noir, and Aarong have started selling footwear for their customers.
Read More: Reportedly, The Promotional Cap on Companies to Be Relaxed A Bit in FY22 Budget | But is It Enough?
So, it goes without saying that now the customers have more choices and Bata has increased competition in the retailing business. The emergence of many F-commerce or only online footwear businesses has further increased the competition in this industry. Due to online retailing, the entry barrier has been greatly reduced in an industry which once needed decent fixed capital to start the business.
[gravityform id="7″ title="false" description="false" ajax="true"]
Future Ahead
In Q1'21 (Jan'21-Mar'21) Bata reported yet another loss of Tk 49.0 million which was Tk 28.3 million profit in Q1'20. The reason stated by the company is higher discounted sales and unavoidable expenses due to the 2nd wave of Covid-19. Since most of the second quarter of 2021 the country has been in lockdown the reversal of the loss seems unlikely. In the long-term Bata needs to address the increased competition in the retail business and come out with new innovative and trendy products which can drive higher sales.
Source