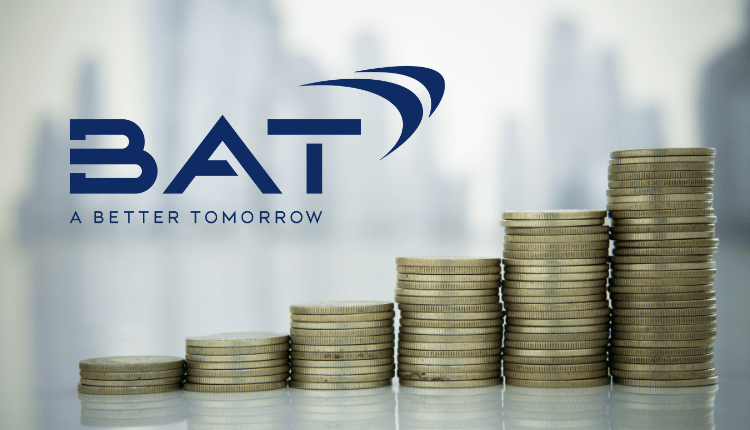 BAT Bangladesh Posted Revenue Growth Of 19.0% YoY In H1'23

1

min read
British American Tobacco Bangladesh posted yet another strong quarter. In the first 6 months of 2023, the company has posted net revenue (Revenue excluding Supplementary duty and VAT) growth of 19.0% YoY from Tk 41,338.1 million in H1'22 to Tk 49,203.3 million in H1'23.
Domestic demand for cigarettes increased during the period despite high inflation which caused people to focus on buying necessities.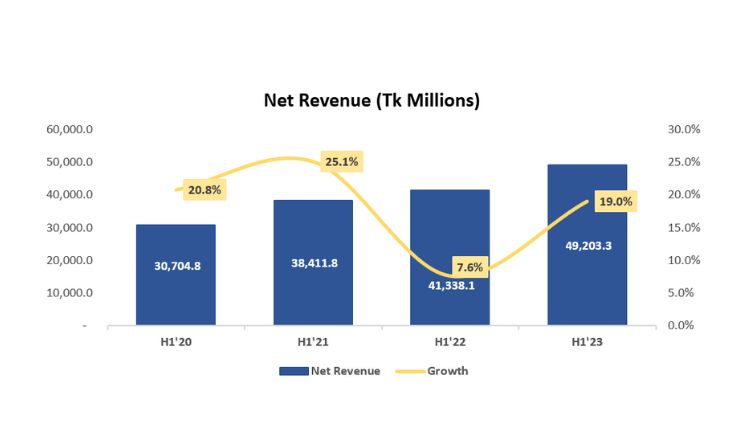 Domestic sales, the major contributor of total revenue increased by 15.9% YoY to Tk 47,207.0 million in H1'23. Net revenue from domestic sales was Tk 40,734.2 million in H1'22. The sales are mainly driven by higher demand for sticks in the domestic market.
Read more: Robi Axiata Limited Appoints Pallab Majumder as Head of Sales
Sticks sold in the country increased by 10.5% YoY to 39,108 million. Net revenue from leaf export increased by 236.5% YoY to Tk 1,996.2 million in H1'23. BAT Bangladesh failed to earn revenue from sticks export during the H1'23 period.

The gross profit of the company increased by 8.5% YoY to Tk 24,963.2 million as the gross profit margin declined from 55.7% in H1'22 to 50.7% in H1'23. Operating profit only increased by 1.0% YoY to Tk 20,138.6 million in H1'23 as operating expenses increased during the period significantly. Operating expenses increased by 56.8% compared to the same period last year.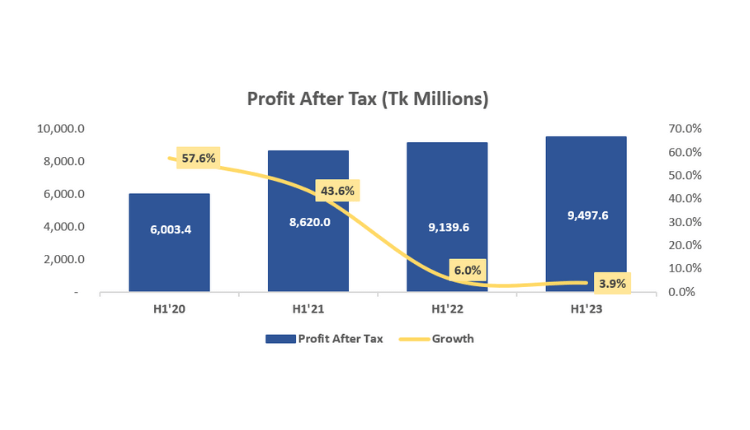 The company posted profit growth of 3.9% YoY to Tk 9,497.6 million as tax liability decreased compared to profit before tax. Tax liability decreased by 0.2% YoY whereas profit before tax increased by 1.8% YoY.
For more updates, be with Markedium.