BAT Bangladesh Posted Revenue Growth Of 16.1% YoY In Q1'23

1

min read
British American Tobacco Bangladesh, the largest cigarette company in Bangladesh posted double-digit net revenue growth despite the economy going through challenges. Net revenue (Revenue excluding Supplementary duty and VAT) increased by 16.1% YoY to Tk 22,684.1 million in Q1'23. Domestic demand for cigarettes increased during the quarter despite high inflation which caused people to focus on buying necessities.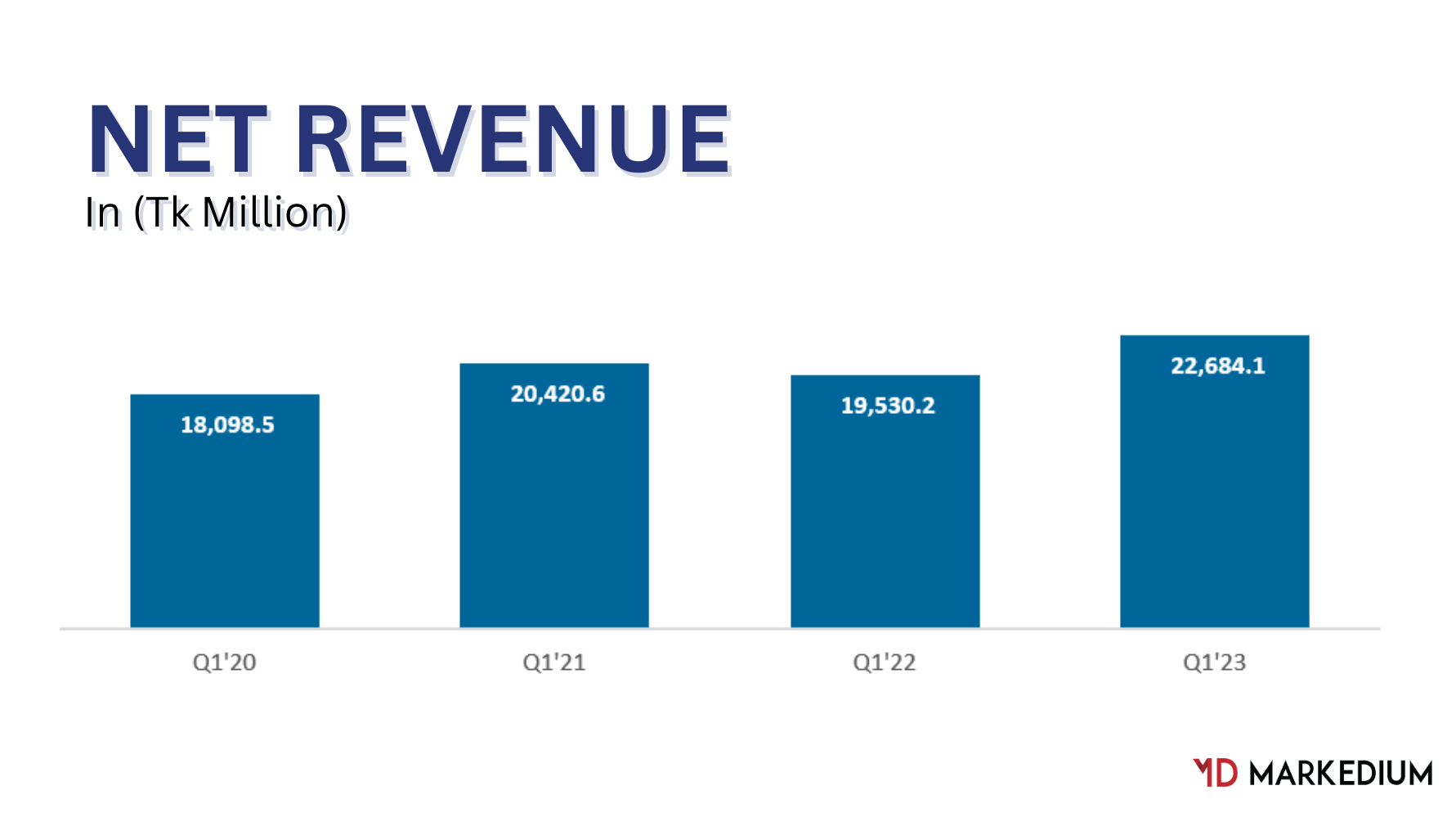 Domestic sales, the major contributor to total revenue increased by 14% YoY to Tk 21,727.8 million in Q1'23. Net revenue from domestic sales was Tk 19,056.1 million in Q1'22. The sales are mainly driven by higher demand for sticks in the domestic market. Sticks sold in the country increased by 11.1% YoY to 17,996 million. Net revenue from leaf export increased by 105.4% YoY to Tk 956 million in Q1'23. BAT Bangladesh failed to earn revenue from sticks export during the Q1'23 period.
The gross profit of the company increased by 9.8% YoY to Tk 11,595.1 million as the gross profit margin declined from 54.1% in Q1'22 to 51.1% in Q1'23. Operating profit only increased by 6.7% YoY to Tk 9,533.1 million in Q1'23 as operating expenses increased during the period significantly.
Read more: bKash Posted Tk 358.5 Million Profit In Q1'23, Which Is More Than Double Than What It Made In FY 2022
Operating expenses increased by 26.7% compared to the same period last year. The company posted profit growth of 9.4% YoY to Tk 4,562.5 million as tax liability grew lower compared to profit before tax. Tax liability grew by 6.3% YoY whereas profit before tax increased by 7.9% YoY.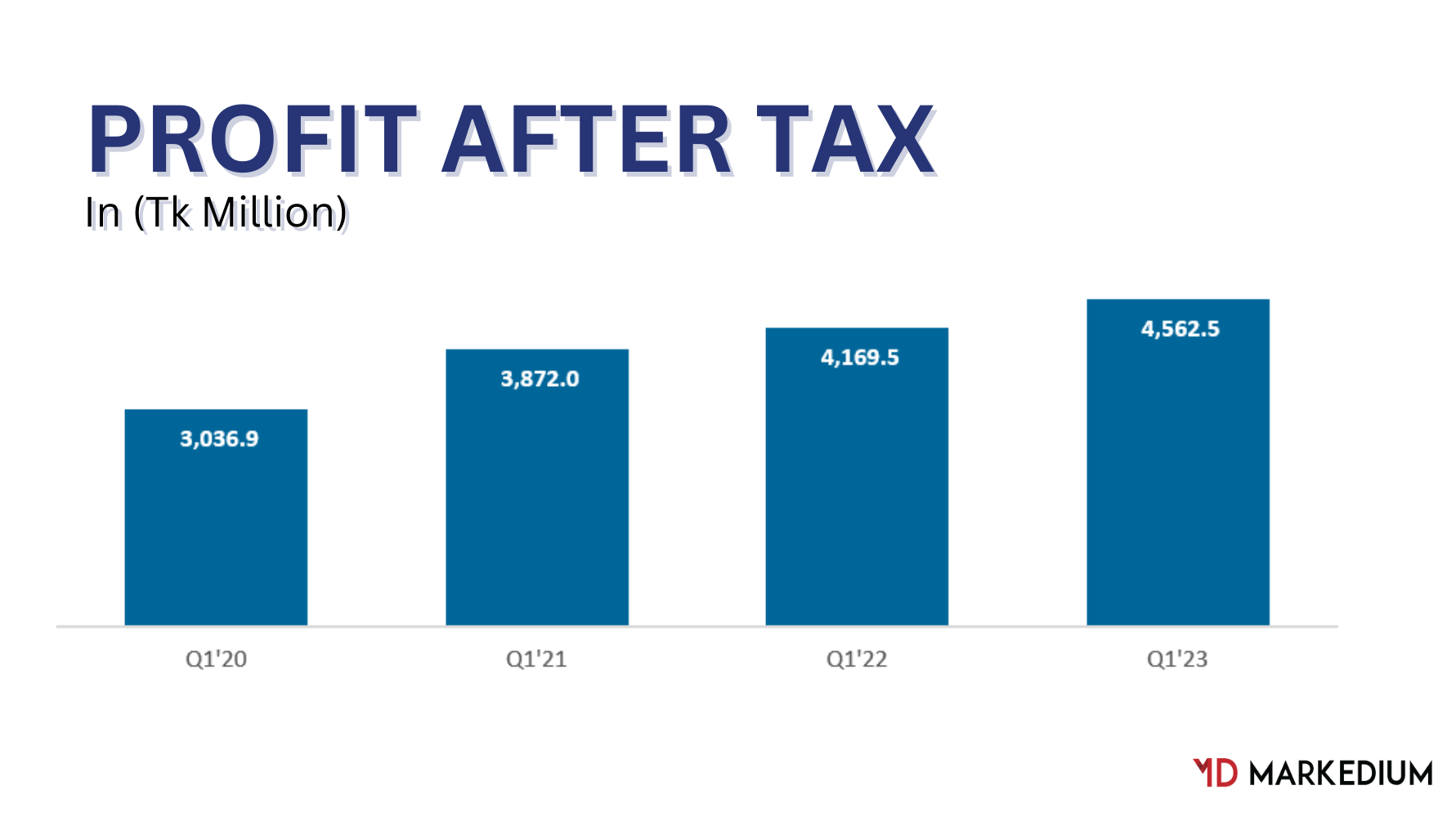 For more updates, be with Markedium.