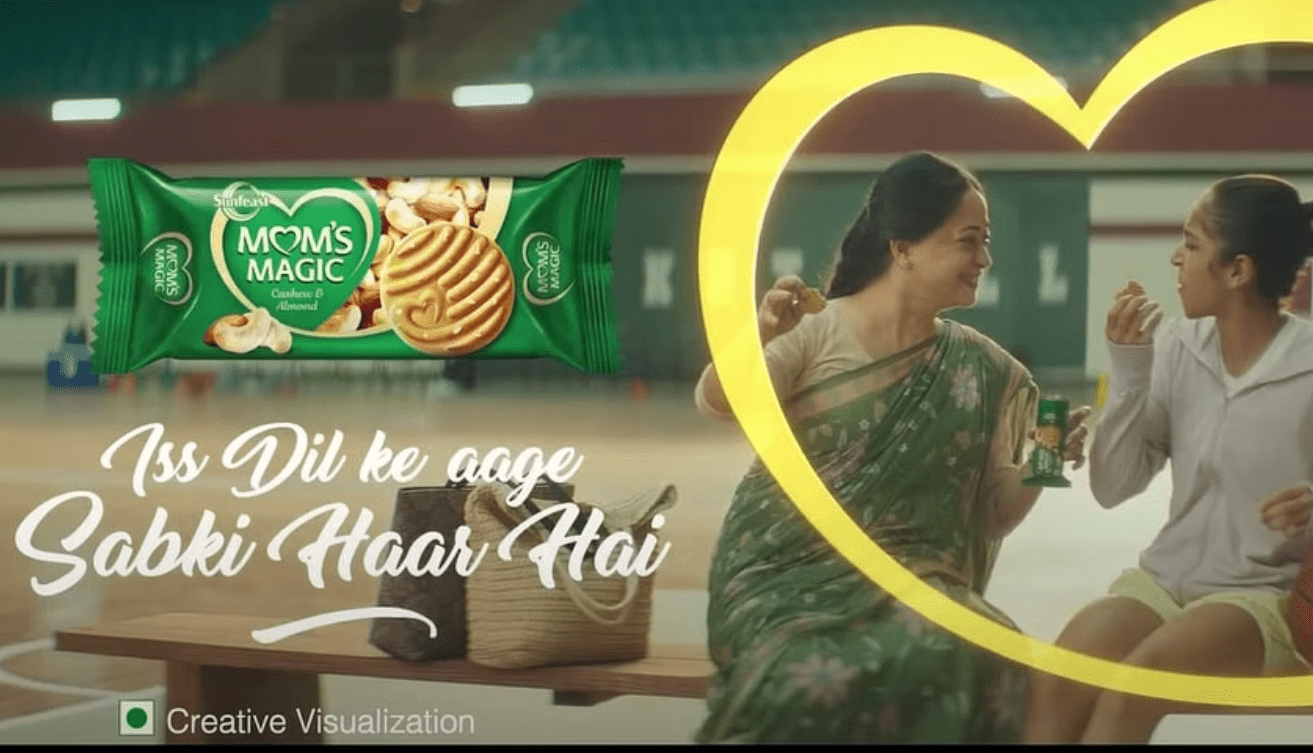 Sunfeast Mom's Magic: Unleashing Mom's Superpower to Crush Bias and Ignite Potential!

2

min read
In a world where biases attempt to shackle young dreams, ITC's Sunfeast Mom's Magic has conjured up a celebration of awe-inspiring mothers who stand tall against the odds, fighting fiercely for their children's rightful place in life.
In a dazzling display of statistics, a survey conducted by Sunfeast Mom's Magic in collaboration with Crownit reveals a stunning truth – a staggering 91 percent of respondents faced biases during their school or college days. But fear not! When injustice knocked at their doors, it was the invincible mothers who answered with a resounding "NO."
Oh, but that's not all. Prepare to be amazed as data uncovers that 72 percent of the time, mothers swooped in, fearlessly confronting society and authoritative figures to obliterate biases and discrimination faced by their beloved offspring. Mums, you are the true superheroes in your children's lives!
Harnessing this profound insight, Sunfeast Mom's Magic crafts a compelling campaign that paints a portrait of mothers as the warmest superpowers that empower their children to embrace their true selves. Their message resounds like a battle cry, "You can't judge a soul by mere appearances. The soul's brilliance reveals itself only when given a fair chance to dazzle."
Read more: Twitter's Iconic Bird Logo Gets Replaced by the Letter X: A Bold Move by Elon Musk
Presenting the awe-inspiring campaign – 'Try karne se hi pata chalti hain – andar ki khoobiyan' (the goodness within is discovered through trials), a clarion call for fair judgment, especially when it comes to the biases faced by the budding generation. This campaign places a spotlight on the courageous moms, the unsung warriors who never shy away from a fight for justice.
Envisioned by the ingenious minds at Ogilvy, the dazzling new TVC transports us into a world where a mother, armed with the delectable Mom's Magic cookies, takes on a biased coach. With finesse, she presents the cookies, revealing the hidden treasures of cashews and almonds, as a metaphor for the undiscovered potential in her daughter. Through experience and the sweetness of a fair chance, the coach's eyes are opened to the truth, humbly acknowledging the importance of unbiased judgment.
Dear readers, let the spirit of Sunfeast Mom's Magic wrap you in its enchanting charm, as we celebrate the mothers who weave magic in their children's lives, casting away the dark clouds of prejudice and kindling the flames of possibility.
So the next time you witness an act of injustice, remember the mom's magic that can change the world, one fair trial at a time. Embrace the goodness within, and let your potential soar high, guided by the indomitable spirit of mothers everywhere!
For more updates, be with Markedium.