Grameenphone's Revenue Grew For The Sixth Consecutive Quarter

2

min read
Grameenphone the leading telecom brand in Bangladesh has kept its growth momentum going in Q3'2022. In Jul'22-Sep'22 period, the telecom giant earned Tk 38,649.3 Mn in revenue which is about 6.7% YoY higher than the same period last year. This is the sixth consecutive quarter in which the telecom giant has to post growth in revenue despite the tense macroeconomic environment.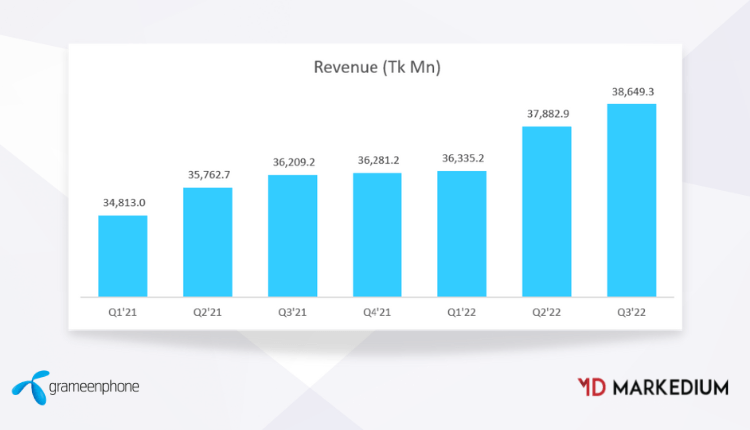 The subscription and traffic (voice, data) segment was the main driver of revenue growth with 6.9% YoY growth in Q3'22. Grameenphone's customer-focused market activities along with site roll-out and spectrum deployment helped to achieve this growth. As an increasing number of people are now reliant on internet usage, Grameenphone for past quarters has focused on bundle packages which are becoming one of the most important revenue drivers of the company.
Read more: Digital Lives Decoded By Telenor Asia | 4 Key Trends You Should Know
Bundle Revenue increased by 26.8% from Tk 4,100.0 Mn in Q3'21 to Tk 5,200.0 in Q3'22.   However, the revenue remained flat compared to last quarter.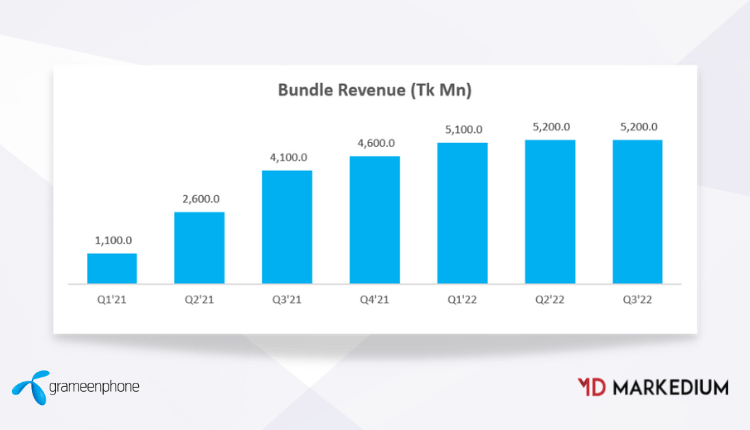 Grameenphone has shown steady growth in data revenue backed by higher consumption of the internet by users. Data revenue increased by about 7.7% YoY in Q3'22 to Tk 9,800.0 Mn.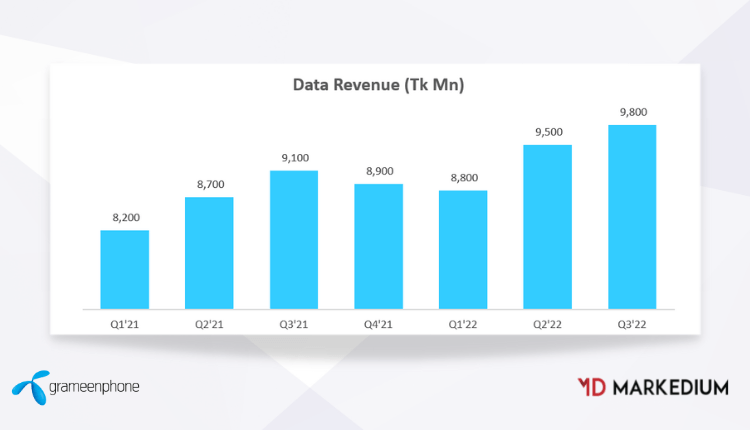 Internet subscribers declined by 1.3% YoY to 45.5 Mn but higher internet consumption helped drive the revenue in the segment. Internet usage increased significantly by 52.1% YoY to 5,985 MB/subscriber.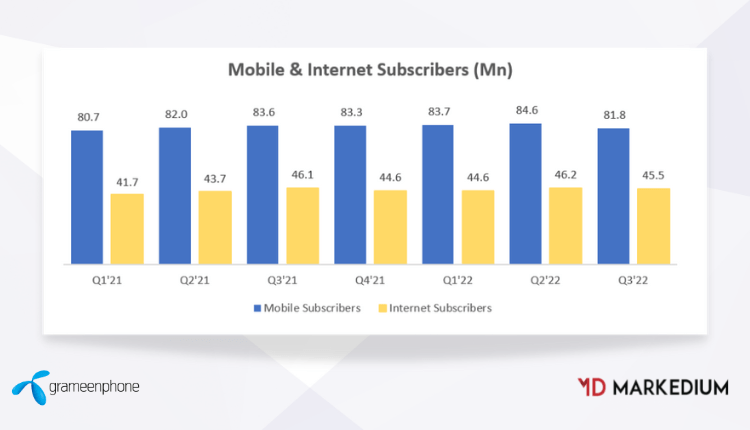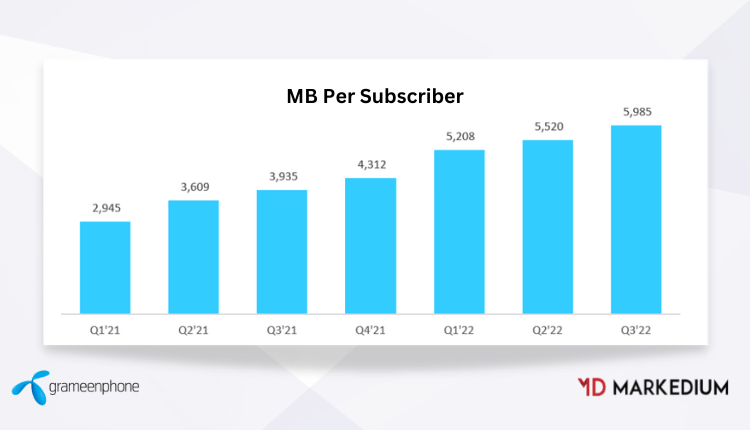 Q3'22 was a challenging quarter for the company as mobile subscribers declined by 2.1% YoY due to the embargo on SIM sales. Moreover, 15% VAT was implemented on data packages. However, the company stood up to the challenges by growing its revenue for the sixth consecutive quarter and increasing its profit by 5.8% YoY to Tk 9,100.0. The next quarter's numbers will be interesting to see as due to the shortage of electricity in the country the cost of maintaining mobile networks has increased significantly.
According to a recent article, Robi Axiata's maintenance cost for network sites increased by 29%. Hence it can be expected that Grameenphone will also be impacted at the same level. However, the company is expected to be less impacted by the increased inflation as telecom service is seen as a necessity nowadays. But data consumption for entertainment purposes might get decreased.
For more updates, be with Markedium.