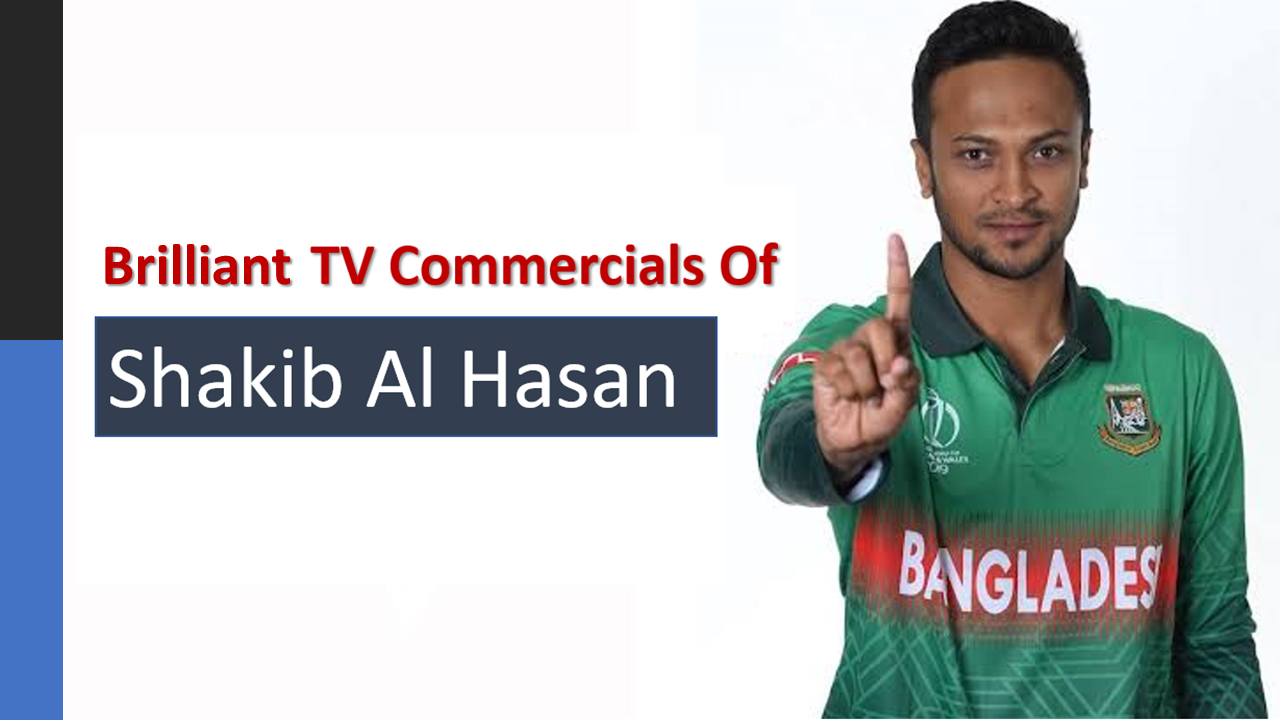 Bangladesh's all-round cricketer, Shakib Al Hasan has made quite a name for himself all over the world. Not only is he seen as a talented player, but also as the role model for many aspiring cricketers and fans alike. For the cricket-loving country, Bangladesh, he is our pride and joy.
His obvious success in his career and at winning the hearts of every fan attracted some of the major companies in the country. Everyone wanted to feature him in their campaigns, but honestly, who can really blame them, right?
UCB LTD: Bangladesher Jaan, Shakib Al Hasan
The name really says it all. UCB's ad campaign beautifully captures the love and pride us, Bangladeshis, have for our star cricketer. It's clear, that everyone aspires to achieve the greatness that is Shakib Al Hasan considers him to be their role model.
Uber Bangladesh: Egiye Cholo
Uber's Egiye Cholo campaign is definitely one that is auspicious and uplifting. The campaign makes use of analogies that urges you to conquer your fears, overcome obstacles, and gun the engine to reach your destination. In this case, who else is a greater example than Shakib Al Hasan?
Read More: Shakib Becomes the New Brand Ambassador of GP
Banglalink's 10 Year Celebration of Success
For their 10 years of success, Banglalink looked back on all the things that happened in that span of time. From broken windows from a poorly aimed cricket ball to losing hair over an intense match, we've witnessed it all. But a noteworthy event that marked the history of Bangladesh's Cricket is Shakib Al Hasan's international recognition.
Read More: BTRC seeks EoI to hire an auditor for Banglalink.
Pepsi Change the Game World Cup 2007
Remember "Shamne jhuke, jore pichone"? With Shakib Al Hasan being such a talented all-round player, it is impossible to believe he isn't good at something. Which is why it was quite an endearing sight to see him struggle at a simple game of hopscotch!
HUAWEI: Experience Greatness
 There is really not much to say about this, because Huawei made the analogy pretty obvious. Shakib Al Hasan = Greatness. Enough said.
Shakib & Shishir's Love Mixed Campaign

This seems like such a long time ago now! Shakib and Shishir's this TV commercial is nothing short of heartwarming and adorable. Seeing a side of our favorite cricketer that we don't get to see often is bound to bring a smile to your face!
We know that Shakib Al Hasan has been going through a tough time in his career after news about his failure to disclose matters of corruptive activities came to light. Despite his misguided actions, the love this country has for him will prevail and eagerly wait for his return.