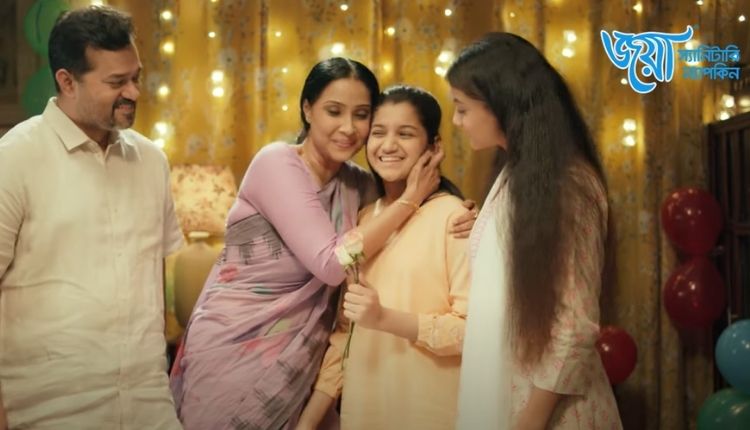 Embracing Menstruation to Celebrate Womanhood With Jaya Sanitary Napkin"

2

min read
Experiencing menstruation for the first time could be an overwhelming feeling for many teens. Girls go through a new experience that might take a toll on them. This year the Jaya Sanitary Napkin Women's Day campaign shows how beautifully the first step of womanhood can be embraced.
A girl steps into a completely new world when she experiences her first menstruation. Facing physical and mental alteration, changes in her body, mood swings and the societal shame that a girl feels is difficult to handle at such a young age. But the recent campaign by Jaya Sanitary Napkin demonstrates the lifetime event of a girl can be celebrated gracefully. The family joyfully decorates the house, brings a cake to surprise the teen on her first day which is an uncommon scenario in a country like Bangladesh where people hardly talk about menstruation.
Family plays a significant role to boost the girl's confidence to handle the situation. In our country, menstruation is considered a taboo. Teenagers even young girls do not have the basic knowledge regarding menstruation. There are some very important aspects such as hygiene, nutritious food intake during the time etc are not being considered.
Just like the parents in the Jaya Sanitary Napkin campaign if they give full support to their teen girls it would be a lot easier for them to open up about difficulties they might be facing and give easier solutions to them. The whole family should come together to support the girl with love and care because this is what is most required.
The women's day campaign, Jaya Sanitary Napkin is on the mission to celebrate the inevitable and most significant event of a girl's life. It is high time we break the taboo related to menstruation and embrace what truly makes one a woman.