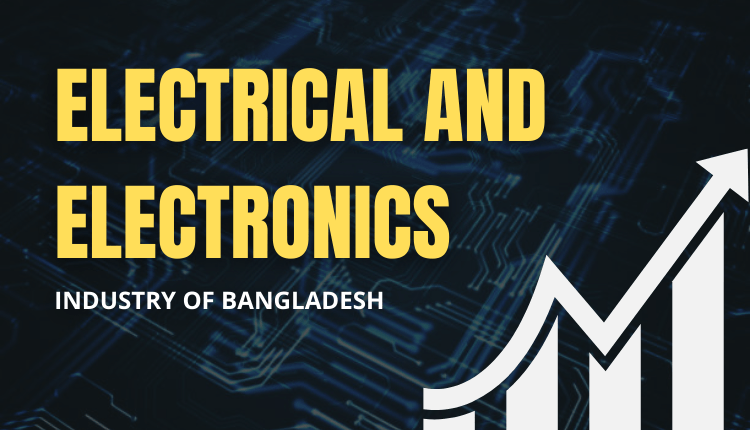 Op-Ed: This is an independent editorial from our esteemed opinion contributor. By any means, the op-ed contents from the contributors don't reflect any of Markedium's in-house opinion.
---
The country's consumer electronics business is booming. These products of consumer electronics have had considerable growth in sales during the last five years. The growth of the television, refrigerator, and air conditioner was admirable. Various research estimates indicate that the country's consumer electronics market has risen at an average annual pace of 15% over the last decade. By 2025, it will be worth $7.35 billion.
The consumer electronics market's expansion is contingent upon the emergence of the middle class, an increase in per capita income, and an increasingly urban population.
The television market in Bangladesh is presently worth BDT 3,500 crore. With a 26 percent market share, Walton is the market leader. The company manufactured 2 lakh 83 thousand 26 televisions in 2019. The next year, manufacturing grew to 6 lakh 75 thousand. The company's television production has increased by 98 percent throughout this period. Simultaneously, LG's television sales jumped 10%. On the other side, the international business Singer Bangladesh has announced a 64 percent reduction in television output by 2020. In the domestic market, Rangs, MyOne, and foreign companies such as Sony, Samsung, Panasonic, Toshiba, and Philips sell televisions. LG's local partner in Bangladesh, Butterfly, has established LG's smart television manufacturing facility in the nation. The same thing has been done by Fair Electronics as well where they are manufacturing Samsung televisions.
Previously, foreign brands dominated the refrigerator market, but domestic companies currently account for 77% of the market. At the moment, Bangladesh's refrigerator market is worth Tk 6,000 crore. Walton, the market leader, controls 61.5 percent of the market. Refrigerator sales increased 14% year over year in 2020. The prior year, the increase was greater than 20%. However, by the end of 2021, the growth rate had accelerated to 24%. Esquire Electronics and LG increased their refrigerator sales by 25% and 36%, respectively, in 2020. However, the international business Singer Bangladesh's refrigerator output has increased marginally.
Local companies such as Jamuna and MyOne and multinational brands such as Samsung, Hitachi, and Whirlpool have built a sizable consumer base in the country. Fair Electronics has partnered with Samsung to establish a refrigerator manufacturing facility. Butterfly has invested in establishing a refrigerator facility in Bangladesh for LG.
According to Anisur Rahman Mallick, Chief Business Officer, Walton's Refrigerator Wing, the company's market position as a partner remained virtually unaltered in 2019 and 2020. However, their refrigerator sales dropped in 2020 as a result of covid-19. In 2021, the volume of sales climbed once more. Their market share was 84.5 percent at the time.
Air conditioners currently have a market value of 6,500 crore rupees in the country. For the last six years, the sector has grown by 20%. Local firms control 60% of the market. Walton and General were the market leaders in terms of air conditioning sales. In 2020, the amount of air conditioning produced increased by 6%. Esquire Electronics' sales increased 10%, while LG's increased 144%. Apart from indigenous brands, Gree, Daikin, and Whirlpool-branded air conditioners are marketed domestically. Samsung and a local partner have established a joint venture to manufacture air conditioners in Bangladesh.
"Since the start of the Covid 19 pandemic, our low-end consumers have decreased," Manjurul Karim, Esquire Electronics Sales, and Marketing General Manager, stated. In comparison, the number of high-end clients has increased. The need for this type of behavior and pattern has changed dramatically in recent years due to this pandemic. Air conditioning sales have surged as more people stay at home. Additionally, we have received a significant number of AC orders from the government's numerous development projects. He estimated that it could take up to 2025 for the electronics market to normalize due to the Covid 19.
Additionally, demand for washing machines has increased dramatically due to Covid 19 as well. As a result, Esquire Electronics' washing machine sales increased 400% in 2020. In 2021, the growth rate climbed by 20%. LG's washing machine sales climbed by 53% in 2020. Other brands' sales have also increased over this period.
Bangladesh's rapidly growing electronic appliance market has tripled in size over the last decade to approximately $2.4 billion, driven by economic progress and the rise of a larger consumer class. Experts anticipate a faster pace over the next decade as demand grows and domestic and global corporations invest to gradually localize manufacturing and take advantage of the government's policy of lower taxes and tariffs to reduce unit pricing. Thus, it can be concluded that the electronics business will continue to grow and that the opportunities are endless.