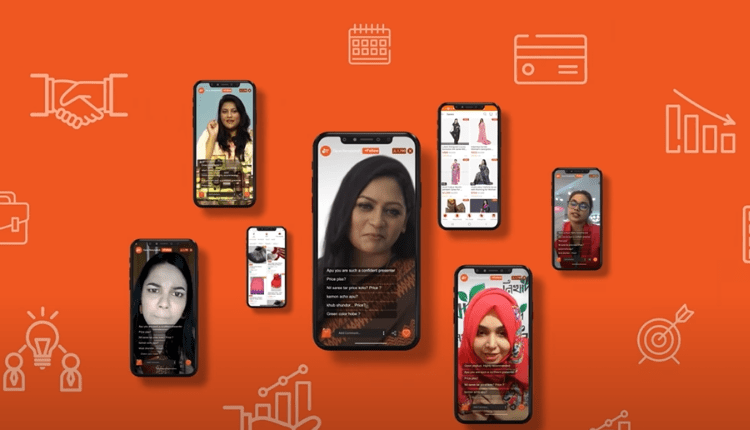 Daraz's New Campaign Inspires The Women by Shutting Down Toxic Male Ego

2

min read
Women's power is not only the outer beauty, they have courage, enthusiasm, and fearless drive to success. Many women around us are building their own businesses and creating their own identities with this courage and enthusiasm. With an aim to advance these businesses built on women's dreams and courage, the country's largest e-commerce Daraz rolled out a campaign titled 'Becho Bacho'.
Apart from the core campaign idea, the best part of the campaign was inspiring the women to break the shackle of the toxic male ego.
The Film
The film starts with the scene of a couple (husband & wife) having a beautiful dinner date complementing each other stating a happy family. But the dinner took a different route when the wife simply asked about the woman, her husband talks to during midnights.
The next plots unfortunately revealed what we probably would find very common in most households. The husband shouted at his wife regardless of being in a public place and teased her with one of the most disrespectful lines that stated-
"Outer beauty is the only power that a woman poses to shine in life!"
Well, as absurd as it sounds, we assume even in 2022, this is still quite common in our households. However, the next plot of the film was a sheer masterstroke from Daraz.
As soon as the husband makes that shameful comment, a smooth transition shows the woman giving a sales speech for her own clothing business through the Daraz App interface (live streaming) to portray the self-sufficient and independent fearless side of our women.
Hence, what started with a shameful reality, ended with hope and sheer opportunity in one campaign.
The Core Campaign Idea
With the introduction of "Becho Bacho" campaign, Daraz wants to empower fearless women. So, if you are a woman and have an amazing business idea, share it with Daraz. If selected, you can get cash prize money to give your business dream a reality.
To submit, visit: https://click.daraz.com.bd/e/_7nghz
For more updates, be with Markedium, and to explore more in the world of creativity follow Markedium Creatives.