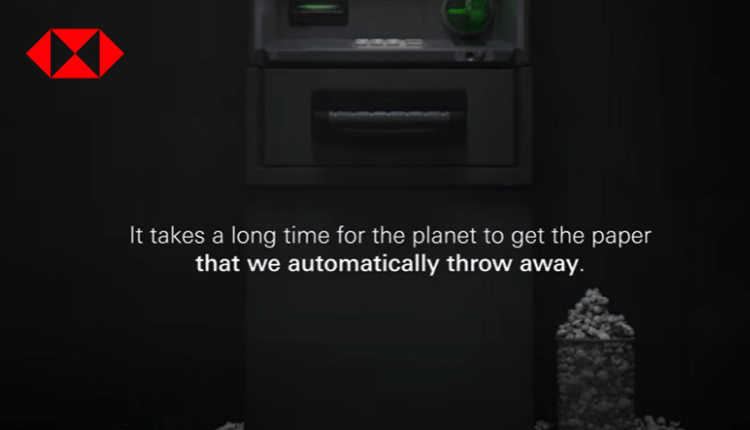 Let's Make The Planet Not Pay The Cost- HSBC

2

min read
The holistic approach of the HSBC commercial is something to take seriously at this point. Mother Earth and the natural resources are on us to be taken care of. It takes a great deal of time to generate something naturally. Hence, the overexploitation of natural resources should be cut off to the maximum level and recycling methods should be taken with utmost seriousness.
The HSBC commercial titled– "Let's make the planet not pay the cost" is an educational ad to showcase one of the problems of the digital world. Particularly pointing it out to the ATM booths, the banks are participating in reducing carbon footprints. Papers are naturally made out of trees but the procedure is very long. When you move out to any store to get papers, that seems very easy but we are least concerned as to how the paper came in front of us. Similarly, every time we are using booths to withdraw money, we tend to print the receipts. During the transaction of a huge amount, it is pretty normal to print out receipts. In general, if this is done on a regular basis for all the amounts withdrawn, the scarcity of paper will be evident and we have to pay the cost for it. This is a global issue that needs to be solved.
Conserving natural resources has been the target area of this commercial and this is a baby step to taking bigger and better decisions. This has been an excellent awareness post to explain how we litter paper and destroy them for no good reason. Non-renewable resources are easily depleted if used very frequently. Once depleted, they cannot be retrieved very quickly, and instilling this knowledge has been the concept of the commercial.
For more updates, be with Markedium.