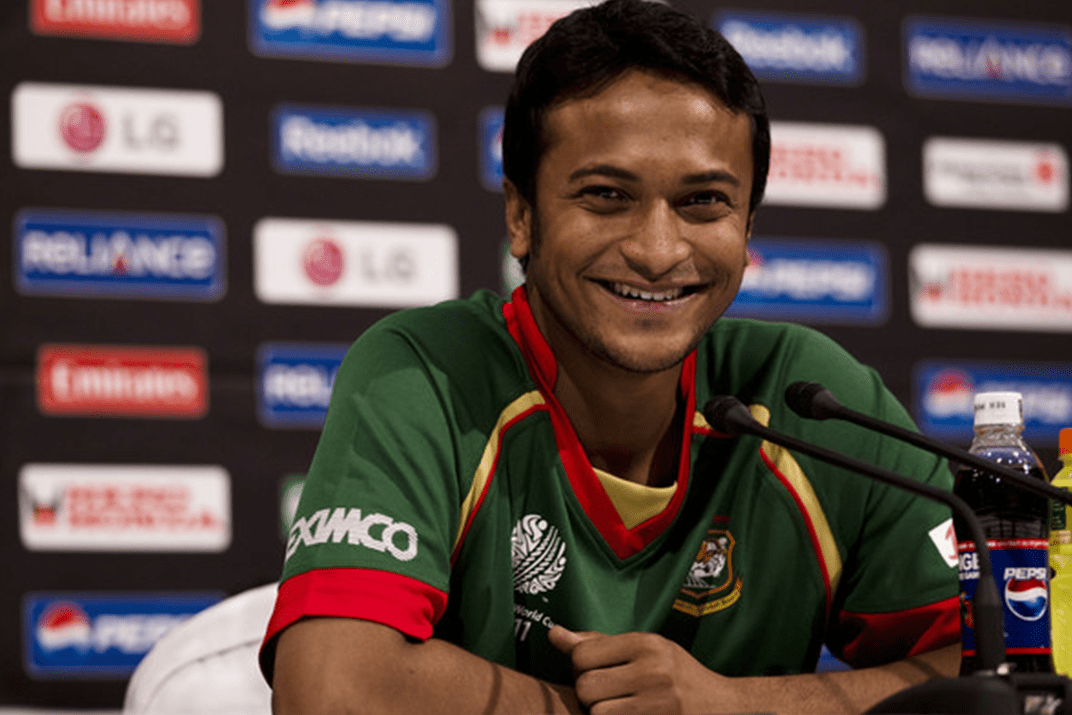 Shakib Becomes the New Brand Ambassador of GP

2

min read
World's top all-rounder and the star of Bangladesh Cricket, Shakib Al Hasan has joined the country's leading telecom giant Grameenphone as the new brand ambassador. Previously, Shakib served as the brand ambassador of another local telecom company Banglalink.
Shakib joins Grameenphone as an ambassador to help GP's mission to inspire and build an efficient digital Bangladesh.
To celebrate the eve, the Deputy CEO and CMO of Grameenphone, Mr. Yasir Azman has reportedly said:
"Shakib Al Hasan has long established himself as a reliable cricketer and a national icon. The combination seems a natural fit as Grameenphone is also considered to be the most reliable mobile network in Bangladesh. So, our team and Shakib Al Hasan are looking forward to making this an inspiring partnership that will have a positive impact on the country."
Country's cricket maestro has also shown his gratitude to celebrate the occasion and has said:
"I am delighted to be associated with Grameenphone as I believe, the company is making a huge contribution to the telecommunication and digital sector in Bangladesh. I have always believed in crossing my limits and keeping my faith in my inner power and the supporters' trust. Hence, I hope that together with Grameenphone, we will take our country forward, especially in the digital sector."
An asset like Shakib will definitely pave the way for GP to communicate its core mission to empower the country and its population. As we already know, GP has a huge scope of activities like online schools, simple internet facilities for the mass, women empowerment and other advancement activities around the year to support and empower the society of Bangladesh.
Grameenphone has already started its branding approach with a very catchy tagline stating- "বিশ্বসেরা অলরাউন্ডার, দেশসেরা নেটওয়ার্কে" aka "World's best allrounder is now with the country's top network."
And guess what? The statement suits quite right as well.