Robi Q1'2021 Performance Review

2

min read
Robi the second largest telecom company in Bangladesh has recently its Q1 financial report for the year 2021. Revenue of the company in Q1'21 was Tk 19,810 million compared to Tk 19,477 million in Q1'20. Revenue grew by 1.7% YoY mainly driven by the growth of data revenue. Voice revenue continued to decline due to more usage of OTT platforms like WhatsApp, Messenger, IMO, etc. Profit after tax of the company increased by 82.4% YoY. Profit after tax in Q1'21 was Tk 343 million which was Tk 188 million in Q1'20.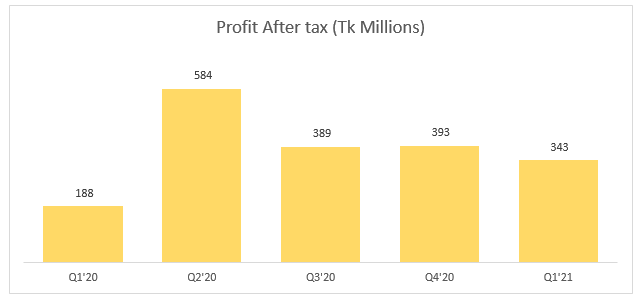 Mobile Subscribers
Mobile subscribers of the company have grown by 4.4 YoY from 49.7 million in Q1'20 to 51.9 million in Q1'21. About 71% of the total subscribers are internet subscribers. Internet subscribers have grown from 32.2 million in Q1'20 to 36.7 million in Q1'21. The higher growth in internet subscribers shows the shift of focus of the company towards data revenue. Since the voice revenue is declining due to OTT platforms the telecom industry revenue growth is coming mainly from data revenue.
Read more: Robi Axiata Limited | A Year-End Performance Review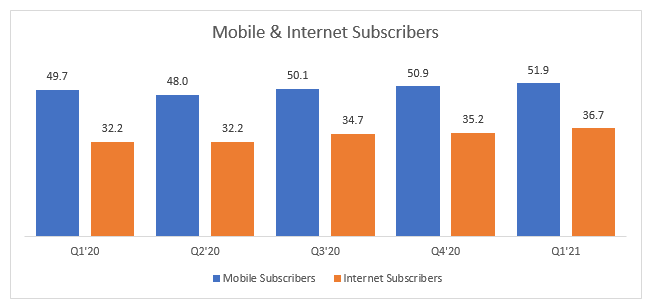 Data Revenue
Data Revenue has been the main driver of revenue growth for Robi. Data revenue grew by 16.6% YoY due to growth in internet subscribers and growth in internet consumption per user. The internet subscribers have increased by 4.4% YoY from 32.2 million to 36.7 million subscribers. Internet consumption per user has increased by 38% due to increased 4G sites and different promotional offers related to data. MB per subscribers was 3,439 MB in Q1'21 which was 2,492 MB in Q1'20.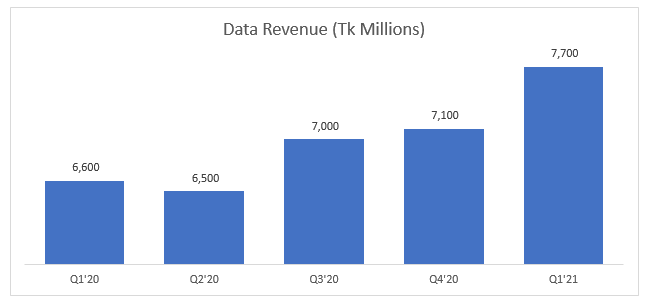 Read More: Grameenphone | A Year-End Performance Review 2020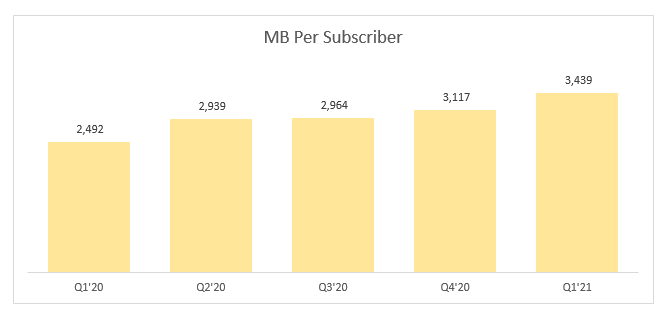 Future Ahead
The continuous decline in voice revenue and the pandemic situation forced the telecom companies to look for growth from data. About 38% of Robi's total revenue is contributed by data service. Hence it is without any doubt that Robi will focus on providing better data service to increase internet subscribers & internet usage.
Source: Robi Q'21 Financial Report
For more updates, be with Markedium.