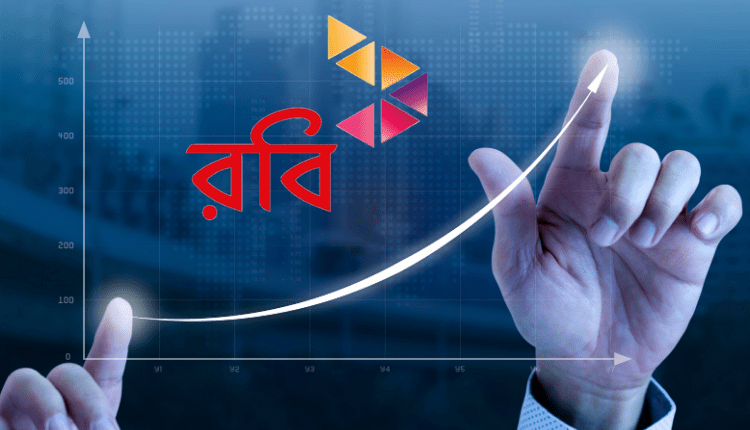 Robi Axiata Limited | A Year-End Performance Review

2

min read
Robi the second largest telecom company in Bangladesh has recently its annual report for the year 2020. The revenue of the company in 2020 was Tk 75,643 million compared to Tk 74,812 million in 2019. Revenue grew by 1.1% YoY even in this pandemic situation. The growth in revenue even in this adverse economical environment is mainly attributable to 3.9% growth in total subscribers and 26% growth in data revenue.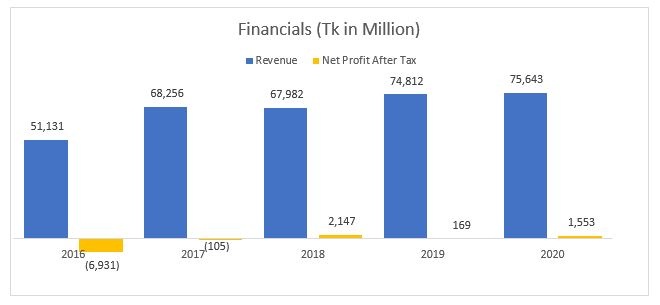 Read More: Netflix User and Revenue Statistics 2021.
Robi's total subscribers as of December 2020 was 50.9 million which was 49.0 million in December 2019. Out of the total subscribers, 35.2 million are internet users which represent about 69.2% of the total user base.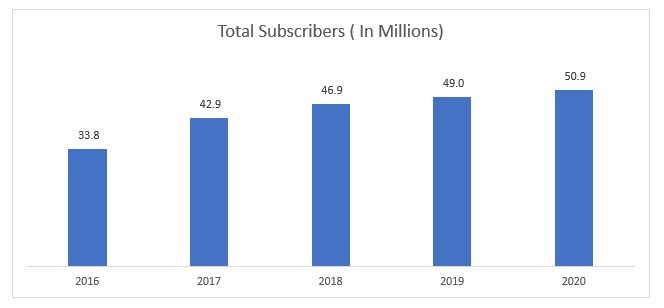 Segment Wise Performance
---
Voice & Interconnection Revenue: Voice revenue declined by 9.9% mainly due to lower usage during the pandemic and a 5% increase of supplementary duty in the National Budget of FY 2020-21. The supplementary duty on voice calls was 10% which was increased by the government to 15% in the latest budget. Hence average minute perusers were impacted due to the higher price on voice calls. Another reason for the sharp decline in voice revenue is the increased use of OTT services like Whatsapp, Messenger, IMO, etc.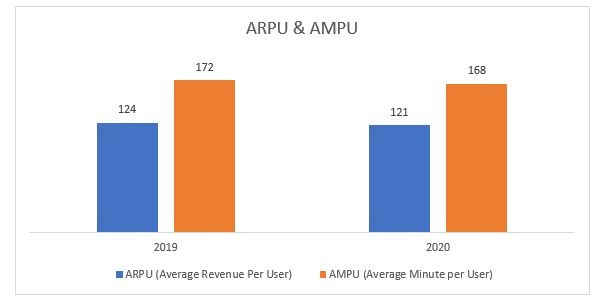 Data Revenue: Data revenue increased by 26.0% YoY mainly due to 12.7% growth in active internet user base and 14.0% growth in data ARPU. Total data revenue contributed to 36.0% of the total revenue of the company.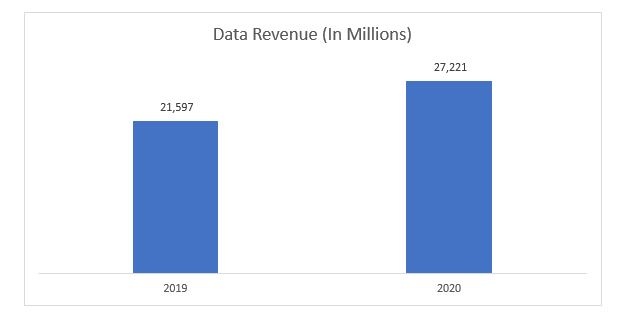 Future Ahead
Given the general decline of voice revenue in the telecom industry due to the increased usage of OTT services, the only source of growth relies on data usage. Already 69.2% of the total subscribers are internet users which are higher than Grameen Phone (52.3%). Among the total internet subscribers, 16.6 million are 4G internet users. But there is room for further growth in this segment by increasing data usage per user by providing better service bundling. Robi is well equipped in moving towards that objective by installing 4,263 new 4G sites in 2020.
For more updates, be with Markedium.