Robi Posted A Profit Of Tk 1,827 Million In 2022

1

min read
Robi, the second-largest telecom in the country published its annual report for the year 2022. The company made a modest growth of 5.4% to Tk 85,860 million compared to Tk 81,425 million in 2021.
Robi is the industry leader in its conversion of internet subscribers and 4G subscribers. Around 76% of the total subscribers are internet subscribers and 53% of the total subscribers are using 4G services. As per the statement of Robi's CEO, the company is leading in these metrics by a long margin in the industry. But despite that, the data revenue only grew by 1.6% to about Tk 31,000 million in 2022.
Read more: WhatsApp User Can Now Use One Account On Multiple Phones
Mobile services revenue (voice, non-voice traffic, data, etc.) increased by a modest 6.5% to Tk 78,752 million in 2022. Mobile subscribers of the company increased by only 1.3% to 54.4 million in 2022 which was 53.7 million. However, internet subscribers increased by 3.8% to 41.1 million. It is evident that Robi is targeting to leverage its digital capacity for future growth. But despite significant growth in data consumption, the company posted about 1.6% growth in data.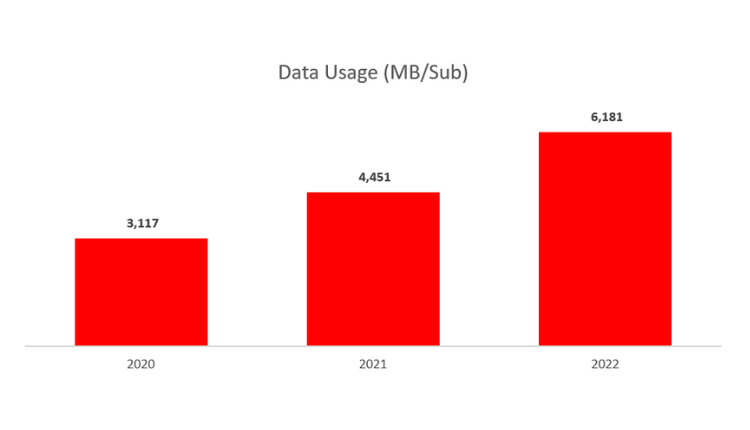 However, ARPU (Average revenue per user) grew by 9% to Tk 133 per subscriber in 2022. Average minutes per user keeps on declining to 0.6% which is an industry trend as people are using OTT services like Messenger, WhatsApp, etc. for their communication.
Robi profit from operations grew by 46.0% to Tk 13,512. But the company was not able to reap the benefits of it in the net profit as the company suffered a foreign exchange loss of Tk 2,976 million. The profit after tax grew by only 1.3%, which could have increased by about 100% if there was no loss related to foreign exchange.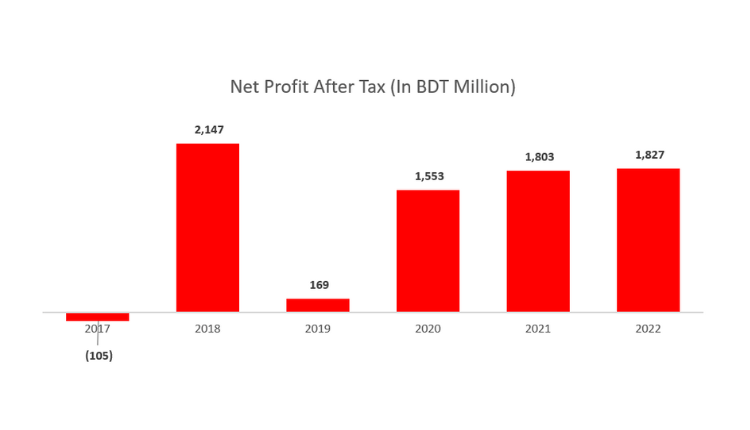 For more updates, be with Markedium.