Robi's Revenue Increased By 1.9% In Q1'22

2

min read
Robi, the second largest telecom company in Bangladesh has published its Q1 financial report for the year 2022. Revenue of the company in Q1'22 was Tk 20,189.0 Mn compared to Tk 19,810.0 Mn in Q1'21. Revenue grew by 1.9%. Profit after tax of the company increased by 16.0% YoY. Profit after tax in Q1'22 was Tk 398.0 Mn which was Tk 343.0 Mn in Q1'21. Profit after tax could have been doubled if there was no 2% minimum turnover tax.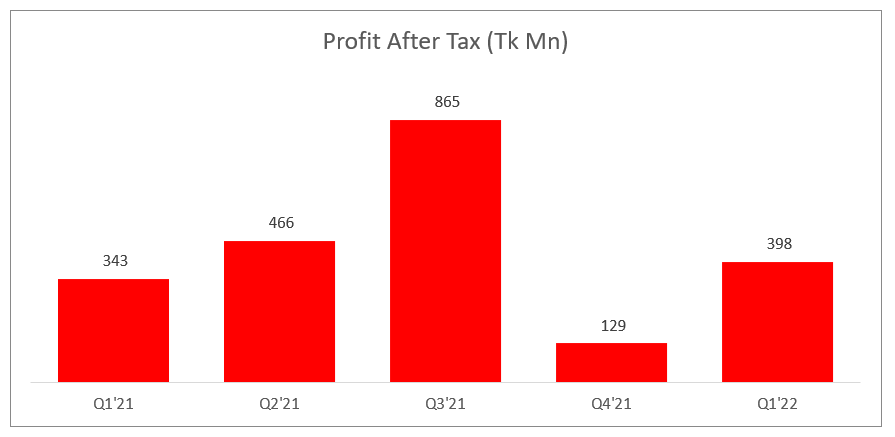 Mobile Subscribers
---
Mobile subscribers of the company have grown by 4.2% YoY from 51.9 Mn in Q1'21 to 54.1 Mn in Q1'22. About 73.4% of the total subscribers are internet subscribers which is the highest percentage of data users in the industry. Internet subscribers have grown from 36.7 Mn in Q1'21 to 39.7 Mn in Q1'22. The higher growth in internet subscribers shows the shift of focus of the company towards data revenue.
Data Revenue
---
Data revenue declined by 4.6% YoY even though internet subscribers and internet consumption per user grew compared to the same period last year. The internet subscribers have increased by 8.2% YoY from 36.7 Mn in Q1'21 to 39.7 Mn subscribers in Q1'22. Read More: 
8 Fascinating Facts You Didn't Know About Walton
Internet consumption per user has increased by 37.7% due to increased 4G sites and different promotional offers related to data. MB per subscriber was 4,735 MB in Q1'22 which was 3,439 MB in Q1'21.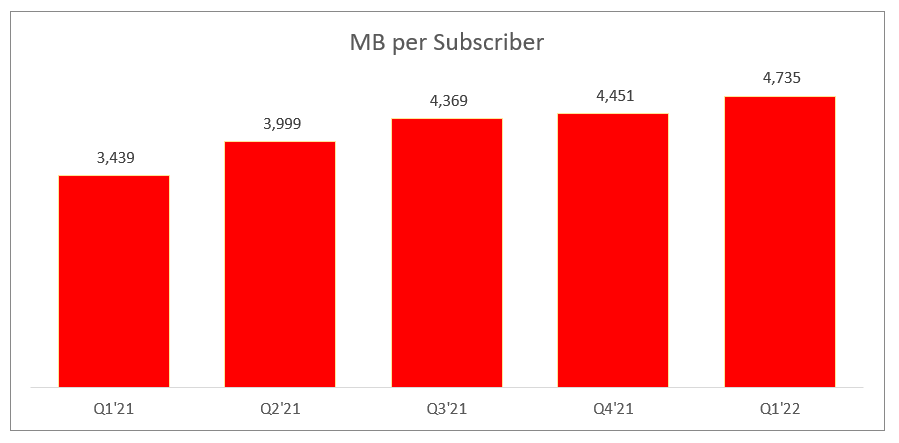 Future Ahead
---
Robi's 4G leadership position further consolidated in Q1'22 with 45.9% of its total subscribers being 4G users. Around 73.4% of Robi's subscriber base were data subscribers in Q1'22, which was the highest in the industry. Robi ensured 98.2% population coverage of its 4G network with 14,891 4G sites. In Q1'22, each Robi data subscriber consumed 4.6 GB of data every month on average. Read more: 
Multiple wins for Edotco Bangladesh at the Global Best Employer Awards 2022
Data revenue declined by 4.6% YoY in Q1'22 as the competition for data offers between the telecom operator intensified. The segment which contributes to about 36.2% of the total revenue is going to be the main revenue driver of the company in the coming quarters.