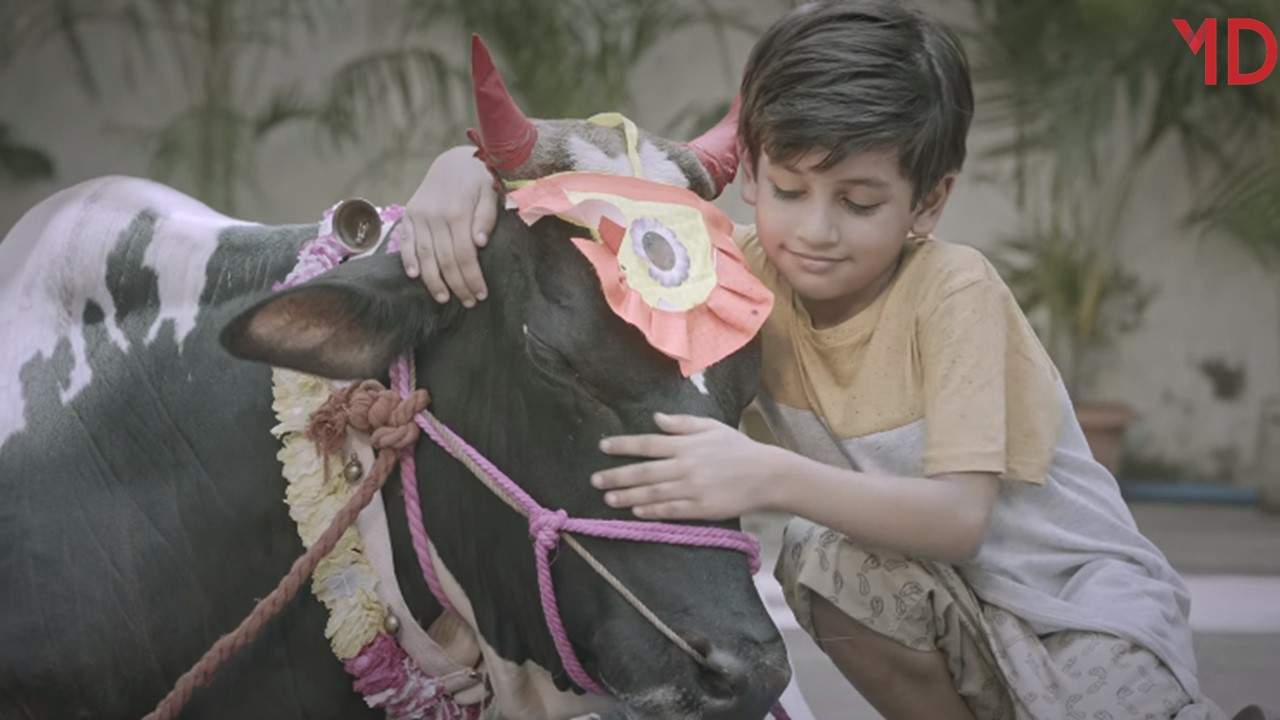 Pran Frooto: The True Meaning of Eid

2

min read
This year has changed a lot of things for many of us. From adapting to the new normal to getting rid of old habits, as the days go on, there are so many things that are being put into perspective for us.
Read more: Ispahani's New Normal
Things have changed and are still changing, to the point where even Eid is different. Due to the economic crisis the country is facing in light of the global pandemic, many of us had to abandon years of tradition of sacrificing for the sake of our creator.
PRAN Frooto'র পক্ষ থেকে সবাইকে ঈদের অনেক অনেক শুভেচ্ছা

আমাদের আশেপাশে এমন অনেক পরিবার আছে, যাদের রয়েছে মনে চেপে রাখা অনেক অব্যক্ত কথা। তাই আসুন না আমরাই সবার পাশে দাঁড়াই আর এই অসময় কে করে তুলি সুসসময়ে ।সবাইকে ঈদের অনেক অনেক শুভেচ্ছা।#PRAN_Frooto #Any_Time_Frooto_Time #Eid_Mubarak

Geplaatst door PRAN Frooto op Dinsdag 28 juli 2020
Most of us might not have realized the effect these changes are leaving on the younger generation, who are too young to fully grasp the things going around us. Their lives have turned upside down but they have a hard time even understanding why. Nothing breaks a parent's heart more than knowing that they are helpless at protecting their children from the harsh realities of the world.
Read more: Takeout Endorses Foodpanda
We are all going through a difficult time in our lives, some are having it harder than others. Which is why it is so important to stand by each other's side. Pran Frooto's Eid campaign weaves the perfect tale of the true meaning behind Eid in the situation of the global pandemic.
Eid is so much more than a day to celebrate and eat good food. It's a day of worship and reflecting upon our blessings with the ones closest to us. The campaign highlighted the difference time has brought, and how young minds are having a hard time to grasp the situation, all in all, making for an emotional yet enlightening campaign.
If we are not empathetic towards others now, then when will we ever be? During this global pandemic, whether it's Eid or not, we must practice empathy and be kind to those around us, helping them in any way we can.
What did you think about Frooto's campaign? Let us know, and for more Bangladeshi advertisement news, stay with Markedium.