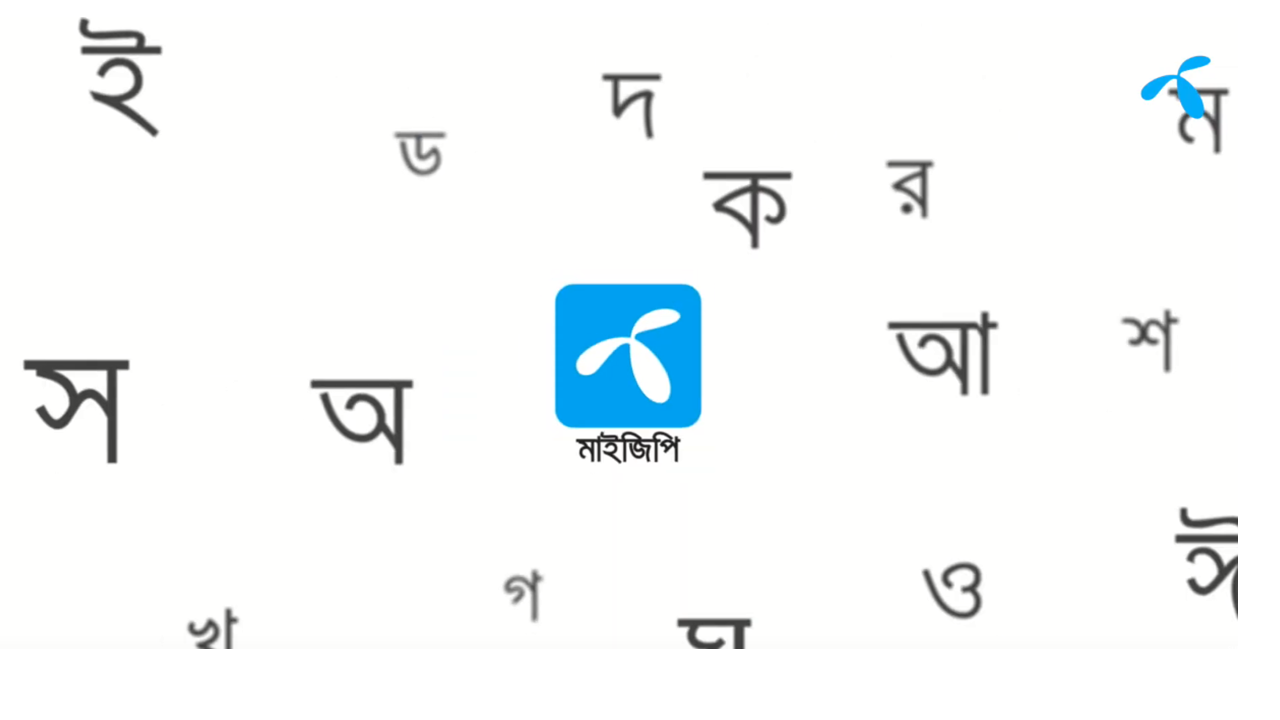 This International Mother Language Day, we have already seen numerous brands discharging campaigns so as to honor the occasion. The day is currently praised worldwide to offer appreciation to all languages and grasp multilingualism. Nonetheless, 21st February is particularly precious to us Bangladeshis because of the episode in 1952.
Grameenphone, the leading telecom giant in Bangladesh is no different. They have already released an amazingly heartfelt campaign depicting the importance of words starring Tahsan. Have a look:
Want to know more about the campaign, click here!
But it seems like Grameenphone felt like they haven't done enough this year to pay their tribute towards our language martyrs of 1952. This time they have brought a very significant change with their MyGP app.  They also have released an OVC to announce the change.
Have a look:
Yes folks, in honor of International Mother Language Day, now MyGP is available in Bangla. Isn't that amazing?
Such an amazing gesture from GP for our language martyrs. On a business note, this is also a masterstroke from the telecom leader of the country. For long now, GP has been considered as the service for mostly premium consumers (high affordability) compared to the other players in the industry. But if you notice the recent phenomenon, then you will see the efforts made from GP to connect with the other consumer sets with considerably low social status.
Such as their recent attempt to provide smooth telecom connectivity for the deep-sea fishermen was really commendable. Now, with their most popular app in Bangla, GP has successfully created a market for MyGP among those consumers like deep-sea fishermen who are more comfortable with Bangla in terms of communicating. This was quite an impossible task with the only English version of the app.
So, there is a new opportunity for Grameenphone to cash out. We won't be surprised to see GP products tailored specifically for the newly targeted consumer set.
Having said all these, we can't take anything away from GP for their special gesture towards the language martyrs in honor of 21st February. It was indeed a smart and heartfelt step from the telecom giant.
Let us know about your thoughts on this newly available Bangla version of the MyGP app and for more updates, be with Markedium.