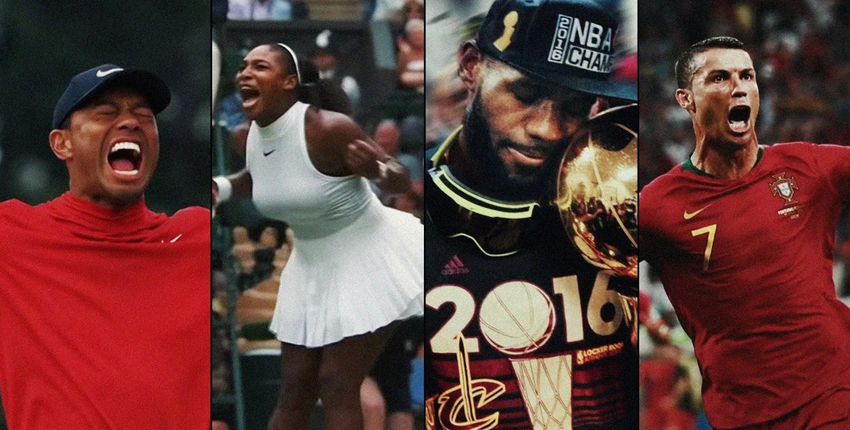 Nike Encourages Us to Come Back Stronger Than Ever

2

min read
There is something so exhilarating about sports, and I am not just talking about the entertainment factor. Rooting for the best team from a favorite sport and idolizing the star player is all great, but the spark that ignites in all of us as we watch the game playout is something we never notice right from the bat.
We might not be in the player's shoes, experiencing the fight to reach the goal first hand, but we all see pieces of ourselves in them, which makes us the same. It's why we are so inclined to root for them. Because seeing them get back up to keep the ball rolling even after a thousand falls, inspires us to do the same. It shows us that failing a hundred times is okay as long as we can win at least once because we are never too far down to get back up.
Read More: When Locked In, Glam Out | Lux's Words of Encouragement during Hard Times.
Nike's recent campaign, Never Too Far Down, says exactly that. It's all about fighting back and grasping the win we so deserve. NBA legend LeBron James narrated this powerful Nike ad titled "Never Too Far Down," by Wieden+Kennedy. The campaign has also featured athletes like Tiger Woods, Serena Williams, Rafael Nadal, and Cristiano Ronaldo.
We should never give anyone or anything the power to stop us from working hard and reaching our goals. If our favorite players and idols can get back up on their shaking feet, and stand with their head held high with only the result in mind, why can't we?
Watch the ad:
Not admitting defeat and not giving in to failure is what we learn best from the top athletes of the world. Resilience and perseverance are some things we all need to have more in our lives. Especially now. Even though it may seem that our future is bleak, we cannot succumb to hopelessness. It is important, now more than ever, to face the current challenge head-on and come back stronger than ever before.
Nike's campaigns are always heart touchingly powerful, but what are your thoughts on this one? Let us know, and for more marketing news, stay safe with Markedium.