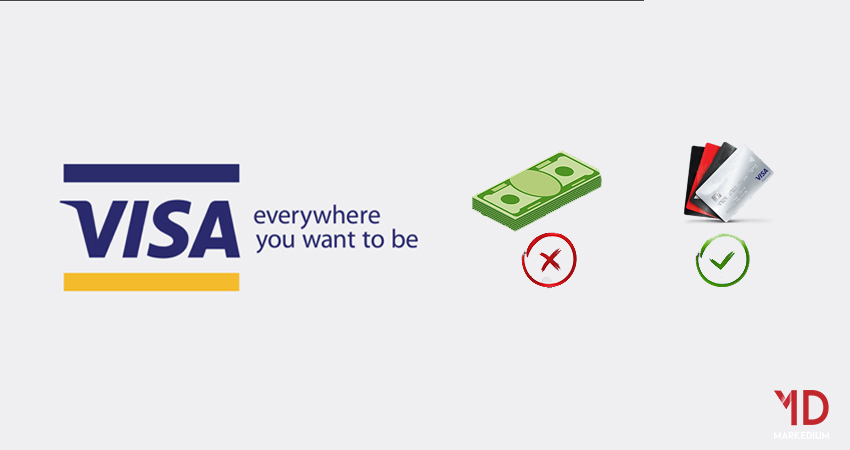 Visa Store In Bangladesh To Emphasize Cashless Payment

2

min read
At present, it's vivid that the use of cashless technology across the world is on the rise. Not to mention, in a post-COVID-19 world, cashless solutions will be in demand than ever. At this instant, people are showing attractions in cashless technology and contactless payments. In effect, sensing the importance of the market in digital payments, Visa is establishing an office in Dhaka.
At present, people are maintaining social distance. As a result, they are not going outside unless it is an emergency. Meanwhile, Most of us are aware of the carriers of the COVID-19 infection. To emphasize, money is one of the easiest way to catch Coronavirus germ.
Therefore, to fill out the current demand Visa is finally coming up with magstripe and contactless cards after serving 32 years in our country.
"We believe it is an opportune time to leverage the explosive growth of digital payments through a team of Visa executives dedicated to Bangladesh"  -Chris Clark. (regional president of the company for the Asia Pacific)
Up until now, reportedly, Visa has an alliance with 50 banks (approx.). In addition to that, it is working with leading financial technology companies and service providers. Consequently, Visa launched Bangladesh's first contactless card and introduced open-loop. Moreover, it is an interoperable quick response (QR) payments in line with BanglaQR specifications to the market.
Read More: Huawei Consequently Outranks Samsung After Apple
Furthermore,  The Bangla QR allows users to use credit, debit, and prepaid cards to carry out payments using a QR code generated by the bank's mobile banking application.
The Visa workplace, expected to be set up by 2020. Moreover, it will utilize a group of executives to introduce its latest services. Coupled with that, the company will drive social impact programs and partake in the economic growth of Bangladesh.
Read More: Anchorless Bangladesh Invests In Loop Freight
In the final analysis, Contactless cards offer consumers a safer, cleaner way to pay. Moreover, it reduces long queues at checkout counters and more control over physical proximity during such tough times. Therefore, it safeguards both consumers and merchants meanwhile a successful transaction. During the lockdown period, people also had the opportunity to experience the convenience of contactless cards. Not to mention, this is a game-changing facility even when Covid-19 becomes a page in the history books.
For more latest updates, be with Markedium.