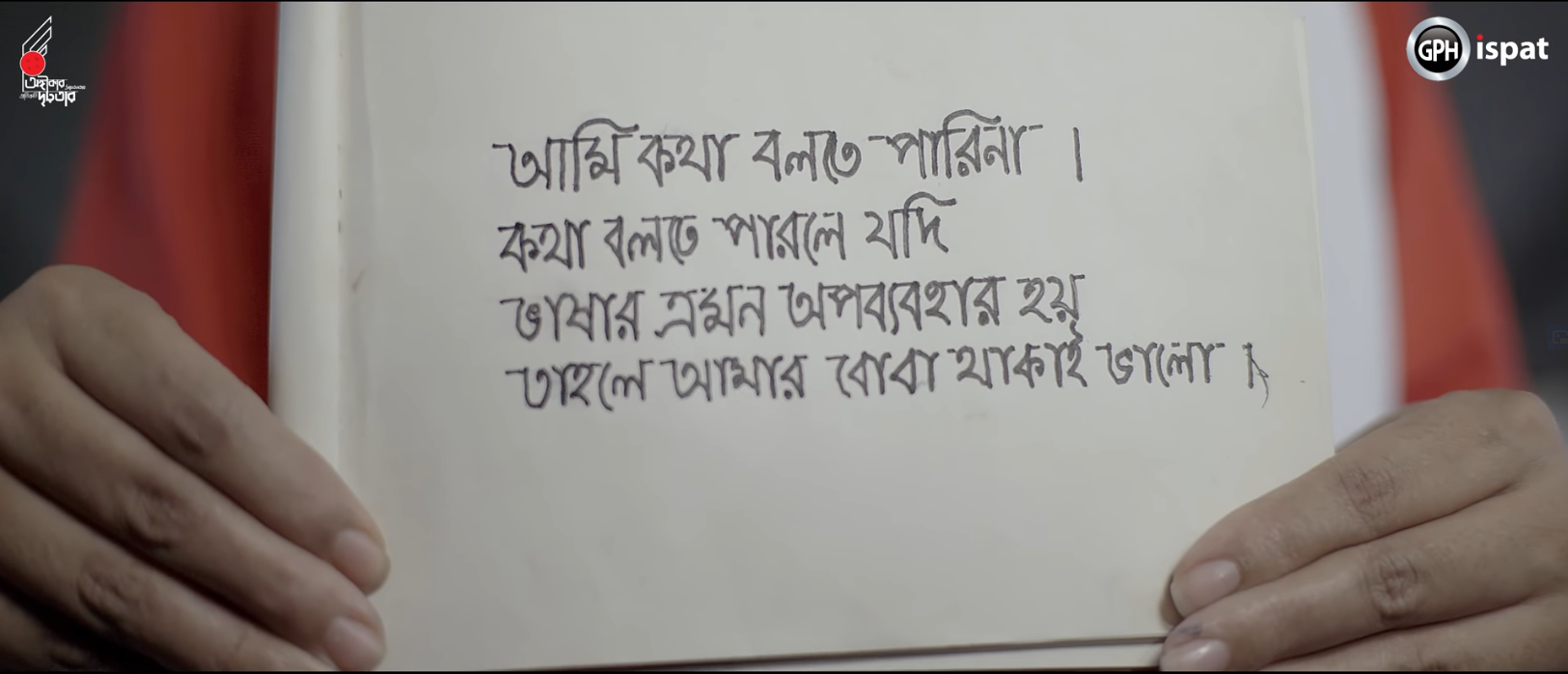 Bangladesh has seen people on the streets protesting because of physical abuse on women. She has seen the power of youths to make things right. But when it was about her no one gave an ear to it. Abusing mother language is also a form of abuse in the form of words.
However, that doesn't free someone from being an abuser. We grew up listing to verbal abuses as if these were meant to be a part of the culture and a part of our language movement. Gph Ispat for the upcoming 21st February has shown us how we constantly keep disrespecting the language that our fighters died for.
The story relates to the daily life of a woman traveling by bus. The advertisement has a great storyline gradually developing the message and concept. When the world around the woman is using their voice to mistreat the mother language, she simply feels lucky for not being able to talk to abuse her language.
To add, the amazing voiceover with the music at the end completely puts the message through and through. This piece of creativity inspires us not to abuse but to unite to bring a difference.
Besides, Gph Ispat took a great initiative by talking about abusing the mother language. They have indeed focused more on building the brand image, over being relevant. The creative would come out exceptional if they slightly focused on being relevant. Regardless, the message was well put by the team.
Read More: Brands Got United To Celebrate The World Cup Win By Bangladesh U-19
Lastly, what you saw was the fact and we all could relate to it. You'll never find a day where you'll not listen to verbal abuses in public places. Let us ease down our anger and avoid criticizing, insulting, or denouncing individuals. In the process of living, let's not abuse our mother language which was a tough earn for our martyrs.
Tell us your thoughts on this campaign from GPH Ispat and for more exciting updates about the Bangladeshi advertising industry, be with Markedium.