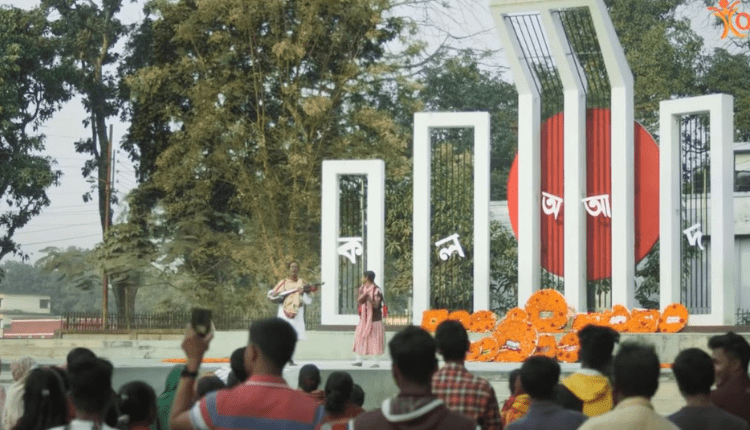 Quazi Enterprises Limited Urges Us To Remember The True Essence Of International Mother Language Day

2

min read
International mother language day is a day for mourning for Bangladeshis worldwide. On this day, we remember the sacrifices our brave language martyrs have made to protect our mother tongue. However, the time has not been kind to this day in our culture. In a bid to remind Bangladeshis what international mother language day truly means to us, Quazi Enterprises Limited came up with the "রাখবো ভাষার মান" campaign.
Read More: Clemon Teaches Us What It Truly Means To Respect 21 February
---
Remembering Our Roots
---
At the beginning of the campaign, we see a father and daughter duo eagerly going to a language memorial. Excitement is visible in the daughter as she looks forward to singing with her father for the first time. As they reach the venue, both of them are baffled by what's going on there. Instead of a day of reminiscence, people seem to be treating it like a festival of joy.
They run into an organizer who tells them that the father is no longer selected to sing there. Despair and depression dawn on their face. The girl seems on the brink of tears when her father gives her hope. Soon the atmosphere gets filled with the melodic tunes of the father-daughter duo. Contrary to the organizers' belief, the crowd slowly shifts towards them to hear tunes of Bangladesh. The TVC ends with a voiceover inviting the viewers to remember and uphold the true spirit of 21st February.
Read More: IF YOU UNDERSTAND THE LANGUAGE, EVERYONE IS YOUR FRIEND- GRAMEENPHONE
---
The Message
---
Quazi Enterprises Limited showcased the importance of adhering to our culture during international mother language day. Remembering the sacrifice of the language martyrs and to love Bangla is at its very core. The heartwarming narrative and the earthy song are bound to give you goosebumps!
An amazing TVC with a vital message, this campaign is truly one for the books!
How do you feel about Quazi Enterprises Limited's latest campaign? For more such content, visit Markedium!