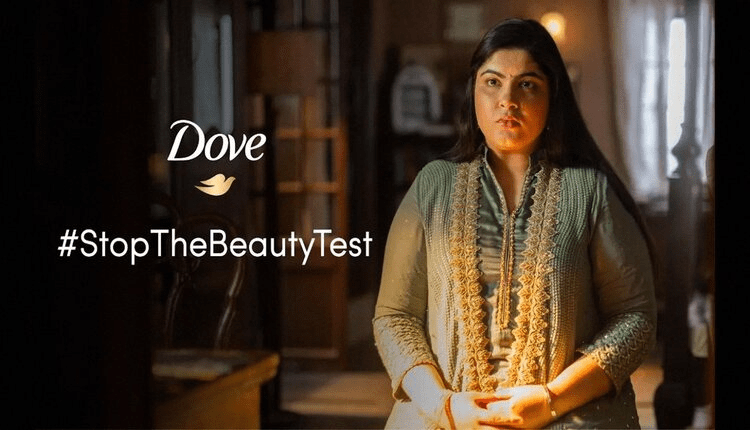 Dove Urges Everyone To #StopTheBeautyTest

2

min read
Conceptualized by Ogilvy India,  this women's day, the skincare giant Dove has recently launched a campaign titled #StopTheBeautyTest to point out to those who put women through the horrible beauty test, and asks how much beauty is enough. With this stunningly on-point #StopTheBeautyTest campaign Dove urges us all to look for the beauty, not the flaws!
Read More: 'Uncontained' | Public Safety Canada takes Canadians inside human trafficking
---
Stepping into The Discriminatory Spotlight
---
The thought of being subjugated to discrimination based on external features might seem scary to many. For many women in India and the subcontinent, it is a regular thing when they become of marriageable age. As vividly depicted in the campaign, many women are visibly afraid of meeting their potential in-laws and husband. Being judged countlessly for their looks has damaged the willpower of many to get married.
Throughout the entirety of the campaign, Indian women are seen to be constantly mocked for their physical features. Body shaming and skin bias are seen as a common practice in the community as people treat it comically. People are shown to be merciless to even a girl just for having a birthmark on her face. Many might see this as an exaggeration. But as the campaign states in the beginning, "This is the story of millions of women in India."
---
A Thought-Provoking Message:  #StopTheBeautyTest

---
If the idea behind the campaign wasn't visible enough, we see it glaring at us by the end. A soft voiceover asks how long will this dirty malpractice of determining beauty standards continue. It's high time we stop looking into our flaws and celebrate our qualities.
Read More: Top 21st February Campaigns of 2021- A Markedium Take
Dove managed to send a powerful message to the audience while still reminding them about their core value. They reestablished their commitment to bringing out the true beauty in a woman instead of measuring them by fairness. The involvement of real women in this campaign further strengthens their resolve.
A heart-wrenching campaign with a strong message, this campaign is bound to turn heads.
What are your thoughts on Dove's latest campaign? For more updates, visit Markedium!