General Motors Pledges to Let 'Everybody In' On Their Vision for Generation E

3

min read
Change; a word synonymous with the lives of every human being on the planet. Change is inevitable, change is the only thing that's permanent. What if this 'change' accelerated a trillion-dollar industry to the future, reshaping our reality? Introducing Generation E, by General Motors. The global automobile juggernaut has launched its latest campaign with the vision of revolutionizing electric mobility.
Read More: Fair Technology to Manufacture Hyundai Cars in Bangladesh
---
THE VISION
---
The 'Everybody In' campaign is the first segment of an integrated marketing campaign initiative taken by GM. The objective of the marketing move is to take a head-on stance on propelling electric mobility. GM has recently initiated a new five-year plan which focuses on a $27 million USD investment. The investment is directed towards making at least 30 EV models by 2025. Yes folks, we are talking about 30 different electric automobile models in the next five years. GM envisions that
Read More: Burger King France Offers You A Get Way to 'Whopper' to the Future
---
EVERYBODY IN?
---
Let's shift our focus to the campaign for a bit. First and foremost, the campaign is your quintessential western ad. We've got the heavy bass, the flickering neon lights, and most importantly, strong visuals. The very first word uttered in the campaign is 'change'. One of the most intriguing aspects of the 1-minute campaign is pure wordplay. GM promotes its newest models' functional benefits through stunningly creative storytelling.
Let's delve a little deeper, shall we? We can notice an incredible conveyance of positivity throughout the whole advert. Words like 'positivity', 'we', 'naturally', 'progress' resounds throughout the whole campaign. Furthermore, the campaign champions visualizing the notion of inclusiveness, with its cast. From children to adults, millennials to boomers; everybody's in the campaign. Notice how the little kid shows how strong she is? Beautiful.
---
THE REBRANDING
---
GM has made a subtle yet incredibly impactful rebranding move. The 115-year-old company has made only its fifth change with its vibrant blue color gradients, the first since 1964. The color of the logo represents a world free from accidents, traffic jams, and pollution, promoting accessibility and inclusiveness. The lowercase letters pay homage to the foregone GM logos.
Read More: General Motors' new logo is the biggest branding fail of 2021
On the other hand, the rounded edges and the 'm' tip their hat to the Ultrium platform to be initiated by General.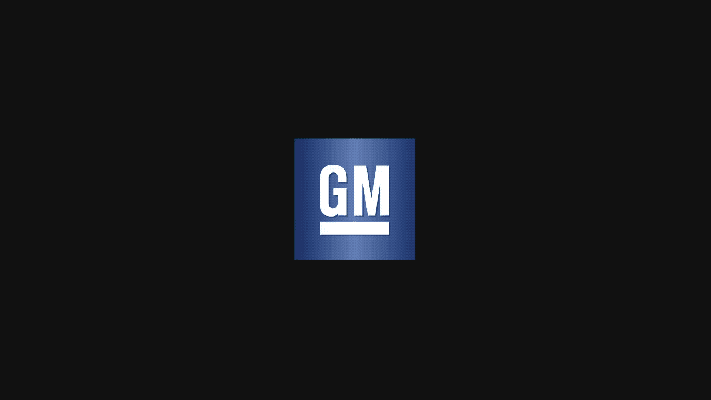 All in all, a campaign full of sheer class, and grace. This campaign will surely excite the generation of buyers, accelerating EV, and AV adoption. Furthermore, this will surely cement GM's EV leadership authenticating its performance, range, and flexibility with the Ultrium platform.
What are your thoughts on the latest campaign by General Motors? To stay updated with more such global branding news and updates, stay with Markedium.