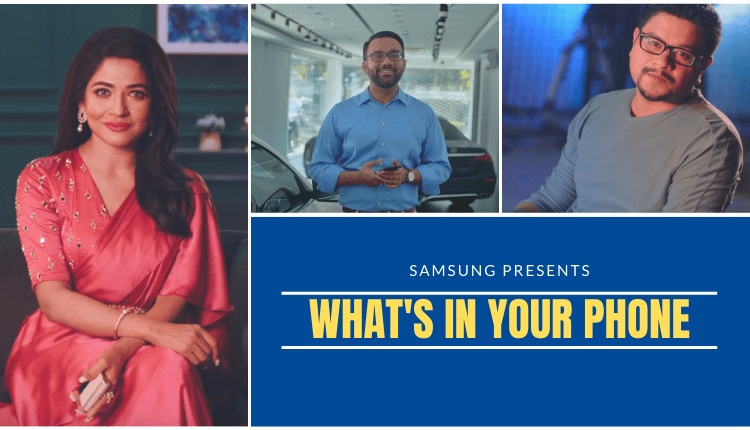 Samsung Boasts The Galaxy Z Fold 3 & Flip3 In Its Latest OVC Series Starring Nuhash Humayun, Badhon & Avik Anwar

2

min read
Samsung Bangladesh has launched a series of content on Facebook called What's In Your Phone? which is centered around celebrities sharing their favorite features on their Galaxy Z Flip 3 and Galaxy Z Fold 3, how they use said features, and some trivia. For the series, Samsung teamed up with the one and only Nuhash Humayun, Avik Anwar & Azmeri Haque Badhon to talk about the Galaxy Z Fold 3 & Galaxy Z Flip 3.
Read more: Samsung Galaxy Z Fold3 5G and Galaxy Z Flip3 5G | A New Chapter In Innovation
Before we dive into the boxes the commercials checked, let us discuss where it lacked. Samsung has launched several iconic commercials and campaigns globally. Some that come to mind instantly are the artistic commercials featuring global sensations BTS, the inclusive and incredible 'Awesome is For Everyone' campaign for Galaxy A, or the informative introduction films done for each series. Samsung commercials are either artistically appealing or have concepts that viewers can connect with.
As for the positives, the videos do a great job of highlighting the features of the phones. In each of the episodes, we learn a lot about the device's ability to multitask and the convenience the screen size provides for activities like digital art and watching videos. Other installments of the series talk about water resistance, camera and picture quality, aesthetics, and so on.
The interview-style videos are made in a laid-back manner that makes them quite relaxing to watch. Instead of being an onslaught of information about the specs, they are conversational which makes them enjoyable. And also, the selection of personnel for the campaign was indeed spot on.
However, in comparison to such content starring BTS, run-off-the-mill endorser content like What's In Your Phone pale. It hardly feels Organic, leaving a lot to be desired from the perspective of viewers who are constantly looking for content to resonate with. We hope to see content that will rival global campaigns soon!
Lastly, we are excited to see who will be featured in the next installment of the series. Alongside, we hope to see riveting global standard more contents from Samsung Bangladesh soon!
For more updates, be with Markedium.