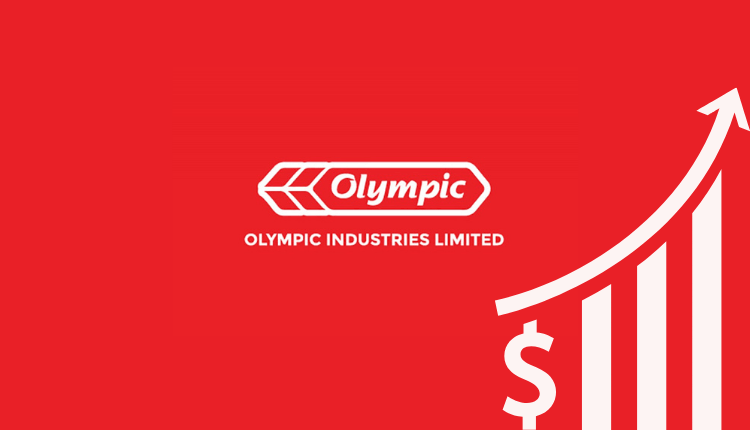 Olympic's Profit Decreased By 27.6% In Q1'21-22

1

min read
Olympic Industries Ltd. one of the leading FMCG companies in Bangladesh has recently published its quarterly report for the period Jul'21-Sep'21. Revenue of the company grew by 6.6% YoY from Tk 4,658.7 Mn in Q1'20-21 to Tk 4,965.5 Mn in Q1'21-22. However, the net profit decreased by 27.6% YoY mainly due to lower gross & operating margin.
Revenue
---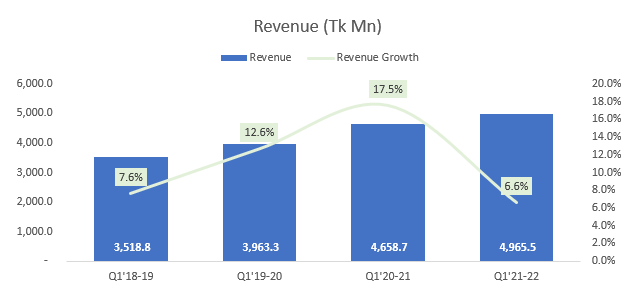 Revenue increased by Tk 306.9 Mn in Q1'21-22 compared to the same period last year mainly due to an increase in domestic sales. Domestic sales increased by 7.2% YoY from Tk 4,589.5 Mn in Q1'20-21 to Tk 4,919.0 Mn in Q1'21-22. Export sales decreased significantly by 32.8% YoY from Tk 69.1 Mn in Q1'20-21 to Tk 46.5 Mn in Q1'21-22. Despite the growth, this is the first single-digit growth after eight consecutive double-digit growths.
Gross Profit
---
Gross profit has decreased by 4.8% YoY mainly due to a lower gross profit margin. Wheat, Palm Oil & Sugar which are the main raw materials of Olympics have increased significantly since the pandemic period. As a result, the cost of goods sold has increased by 11.3% YoY compared to 6.6% YoY of sales. The gross margin in Q1'21-22 was 26.2% which was 29.3% in Q1'20-21.
Profit
---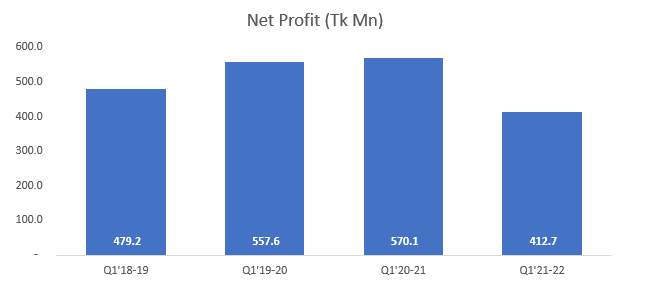 Olympic's profit decreased significantly by 27.6% YoY from Tk 570.1 Mn in Q1'20-21 to Tk 412.7 Mn Q1'21-22.  The decrease in profit is mainly due to higher raw materials costs and OPEX. Administrative and selling expenses increased by 4.7% and 20.7% YoY respectively.
Future Ahead
---
Since the start of the pandemic period, the cost of raw materials costs of Olympic has risen significantly. If the price increase sustains for a longer period, then Olympic might continue to have smaller gross profit margins compared to the historical average.
For more updates, be with Markedium.