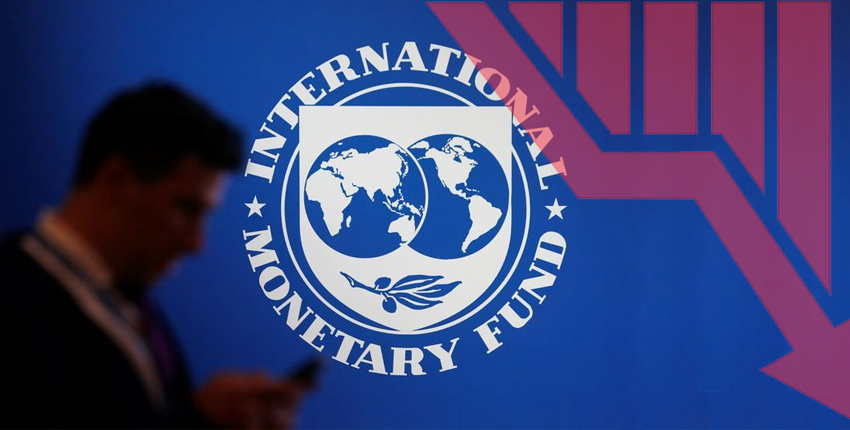 The Global Economic Recession is here: IMF

2

min read
The IMF has declared what we've all been afraid of since the start of the novel coronavirus. The recession of this decade is here. This is the first recession for many of the young adult workers and they are expected to be the most sufferers.
IMF's Managing Director, Kristalina Georgieva, said they have reassessed the prospect for growth for 2020 and 2021.
"It is now clear that we have entered a recession – as bad as or worse than in 2009," she said in a news briefing on Friday.
So, what exactly is a recession? In macroeconomic terms, global recessions occur when the world faces a negative turnover in consecutive quarters. Meaning, your bond value goes down, share markets crash, businesses fail to make it work.
As for the workforce, it means cut-hours, underemployment or no employment at all. People are already in unpaid leave in various airways due to the pandemic and more industries are to follow the example. With unemployment, consumers start to spend less, and businesses also start to earn much less, it's a vicious cycle that destroys a complete generation. What's worse, it targets the young and ambitious ones and bleeds them dry.
So, how can you fight the recession? The honest answer is, you can't. However, you can still survive the recession if you follow a simple rule of saving up and tracking your expenditure. You should also network more and get a side job using your skills if you can. If not, you can only rely on your good luck, and luck isn't usually good during a time of recession.
With the novel coronavirus halting all our economic engines worldwide, a recession was bound to happen. After the pandemic, deaths will still follow because of hunger, depression, and unemployment. We need to fight hand in hand just as we are now to make sure we keep on thriving.
Are you ready to save yourself, and all of us?