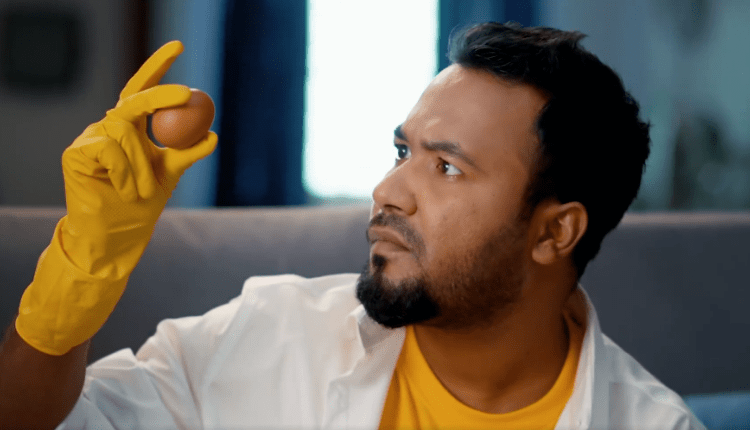 Tecno Mobile Makes You Laugh To Promote Their New Spark 6

2

min read
Mobile gaming has become a phenomenon in recent years. From teenagers to young adults, the country hosts a plethora of amateur gamers who spend countless hours on their phones. Mobile games like PUBG, Call of Duty, Fortnite, just to name a few host thousands of players daily. Keeping this in mind, Tecno has launched their latest campaign including an episode of skits. In the very first skit by Tecno, we see the functional benefits of Tecno's latest model Spark 6.

THE TARGET AUDIENCE
The campaign has set the visuals aligning with their core target market; young gamers. Thus, at the very beginning of the campaign video, we see two friends sitting next to each other.
In case you have not yet been able to decipher the code, yes, they are playing mobile games.
THE CONTEXT
As we continue with the campaign video, we notice the friends playing PUBG on their phones. Tecno did a brilliant job positioning the scenario aligning with a popular mobile game in the country. The disparity between the two friends' phones comes to light when one of the friends' phone starts heating up excessively.
The phone goes on to heat itself so much, we see an egg being poached and eaten right in front of our eyes. Incredible scenes, ladies and gentlemen.
THE TONE
It's safe to say that the tone of the campaign followed a very easy-going, humorous genre. The brand has tried to position itself as a brand catering to the youth, especially gamers. The humor resounds in two phases. Firstly, one of the friends wearing a set of gloves to protect his hand from being burnt by the phone.
The other one is definitely the poached egg bit.
THE MESSAGE
Tecno wanted to portray a clear message to the audience. Tecno Spark 6 is equipped with Helio G70 processor. This is a state-of-the-art gaming processing system which keeps the phone from excessive heating. Furthermore, 128 GB ROM and 4 GB RAM allow the user to leverage the phone's incredible storage space. Definitely a go-to option for anyone who is seeking a budget-friendly phone for gaming, and rough-usage.
How so?
Because all of these incredible functional benefits come within a price of only 13,990 BDT! Tecno's latest campaign on Spark 6 is sure to turn a few gamer heads here and there.
What are your thoughts on the campaign? For more updates, be with Markedium.