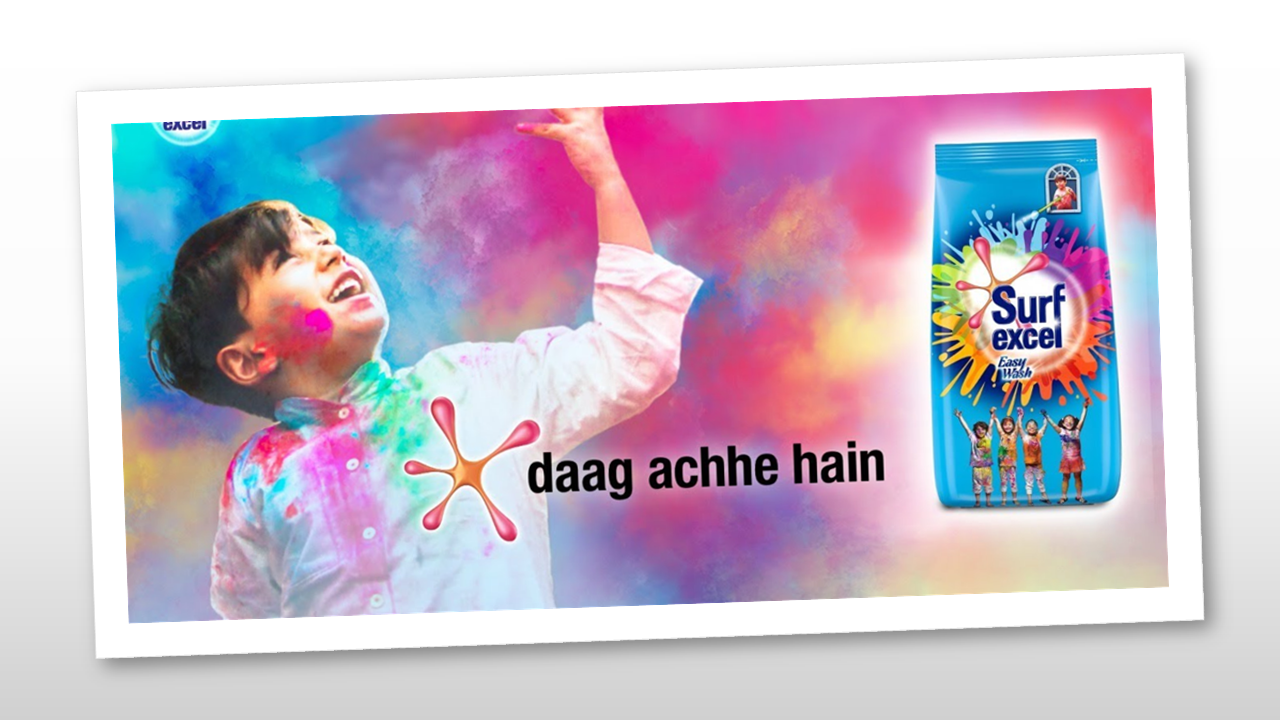 There are over 4 thousand practiced religions in the world, each having a number of different sacred events. Regardless, all have one aspect in common. All these festivities are responsible for bringing friends and families together in the spirit of their shared faith. It's the time to let go of old grudges, overcome past feuds, and start over on a leaf.
Surf Excel strongly believes in this notion, as seen by their previous campaigns for Holi. Originated from the Indian subcontinent, Holi is an ancient Hindu festival celebrated in all parts of India and other parts of Asia. Also referred to as the festival of love, it signifies the importance of bonds between loved ones.
In last year's Holi campaign, the brand tried to promote unity between two major religions in the country; Hinduism and Islam. While this brought on a lot of controversies, their underlying message of bringing people together with color was heard loud and clear.
Keeping in line with the overall theme, this year's campaign was all about strengthening the bond between family members. Surf Excel has always been known for its excellent emotional ad campaigns that tug at your heartstrings, and this one is no different. The video shows a child sharing the love between his family members through a fist full of colors, fortifying the bond and effectively dissolving all grudges.
For all of its campaigns, Surf Excel makes sure that its tagline, 'Daag Achhe Hain', holds true. This campaign especially promotes, "Jo apno ko kareeb laaye, woh rang achhe hain. Daag achhe hain!" In the presence of love and celebration, staining your clothes is no big deal. Celebrations should be wild and enjoyed to their fullest. Those stains are a result of making memories with those who matter most, bringing loved ones closer, and experiencing the life that we were given.
Nothing is as irreplaceable as the bonds that tie a family together, and nothing is as pure as religious celebrations. Surf Excel was able to send both of those messages across perfectly, don't you think so? Let us know your thoughts on the campaign and all the latest updates, be with Markedium.