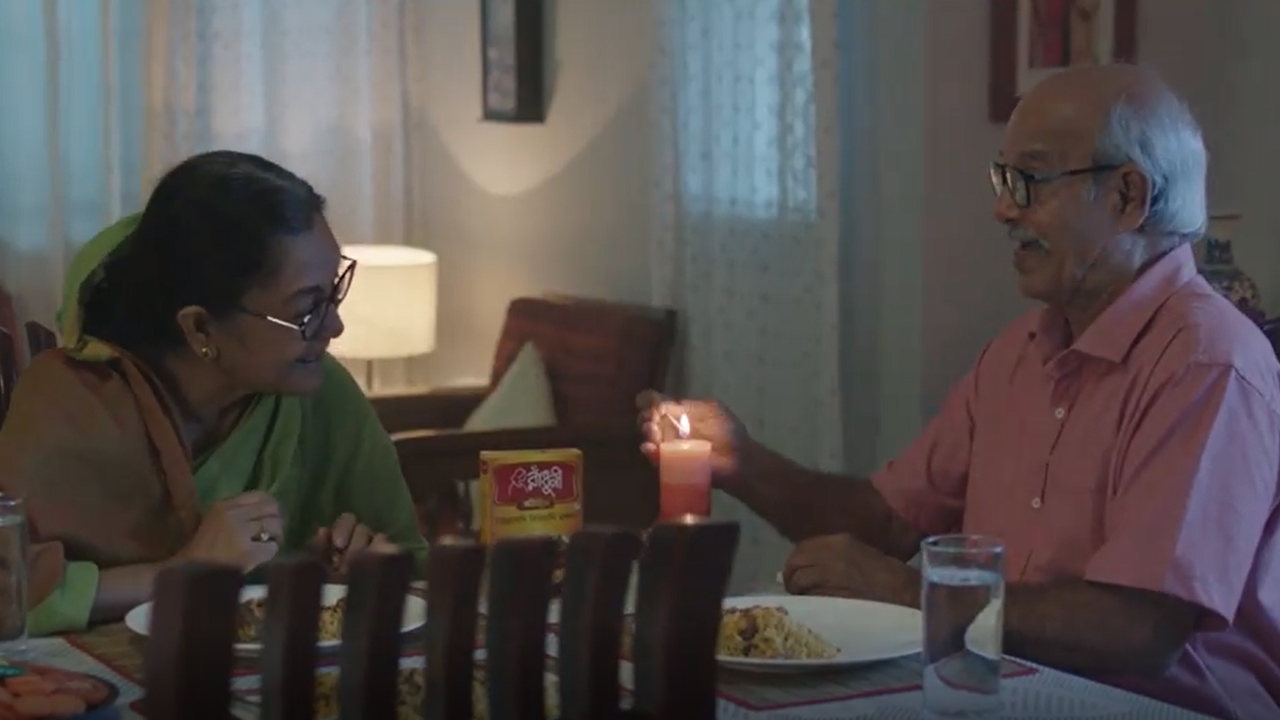 Valentine's Day is all about love and affection. Be that coming from a young couple or a senior one. Love has no age and no boundaries. The divine message was perfectly portrayed in Radhuni's Valentine's Day content.
When all our brands are talking about being taken or being single for the youths, Radhuni came up with a much more relevant idea for their target audience. Let us take a look at the cute yet branded content:
Read More: Keeping Words Alive With Grameenphone
In the OVC, you'll see the aged-husband making constant lies to his wife. In fact, he buys sometime from his wife. These lies build up our interests in what he's doing next. As expected, the story focuses on the husband trying to celebrate Valentine's Day by offering his wife a "perfect" candlelight dinner.
Radhuni Valentines Day Campaign 2020

This Valentine's Day, Radhuni came up with such a beautiful campaign to state that "Love has no age, its forever!"The campaign makes you smile everytime! #Radhuni #ValentinesDay2020 #BeautifulCampaign #Creative #Emotional #Markedium

Geplaatst door Markedium op Donderdag 13 februari 2020
The adorable pair celebrating the day of love as they please. The day may be all about exchanging tokens of love like flowers, candy, or cards. However, to this elderly couple appreciating and switching the role for an evening works fine, maybe by cooking her wife the perfect biriyani. Not everything goes well if you are not a regular cooker and the Hydrabadi biriyani ends up with disastrous taste.
Read More: Airtel Reaches Out To All the Single People This Valentine
The storyline goes compliments the brand so does the essence of love they wanted to portray. Ending the story as expected doesn't make this OVC less important for all of us.
Read More: GPH Ispat Vows Not To Abuse Mother Language
On 14th February or any other event days, the brands do too much to celebrate. However, keeping themselves relevant becomes a challenge then. Radhuni's Valentine's Day OVC talks about the love of an elderly couple and keeps themselves relevant at the same time.
Lastly, Valentine's day is for everyone and everyone has their own way to celebrate. You'll be glad that Radhuni created such a beautiful Valentine's Day OVC which is so different from the ordinaries. However, do not forget to share your cooking story with Radhuni and get a chance to win a trip.
Let us know about your thoughts and for more latest updates, be with Markedium.