Pepsi Reveals New Tagline

3

min read
Your favorite beverage Pepsi has a new tagline! The global beverage giant has recently revealed a new US market tagline and it's..well..quite self-explanatory for its consumers. Pepsi has embraced the new year 2020 with its new tagline with a campaign titled "That's What I Like". The new tag is Pepsi's first permanent slogan in twenty years, and it will be used to advertise all Pepsi varieties including regular Pepsi, Pepsi Zero Sugar, and Diet Pepsi.
The slogan is a result of hundreds of direct consumer insights. As per Pepsi, the new tag is targeted towards the consumers who like living life to the fullest and to be precise, the rising Hispanic population in Northern America.
According to Todd Kaplan, Vice President of Marketing, Pepsi-
"Pepsi drinkers are really distinct from other cola drinkers – they're some of the most passionate and loyal people out there. Not just their love of Pepsi, they're a little bit extra. Pepsi drinkers are comfortable in their own skin, they really enjoy their life unapologetically without worrying what other people think."
Pepsi has announced the new tag with a series of adverts created with agency Alma and Goodby Silverstein & Partners.  Reportedly, a quantitative survey from Goodby Silverstein & Partners-
"Pepsi drinkers are three times more likely to belt out a song at karaoke, nearly twice as likely to binge-watch a show or to clap at the end of a movie, or to skip work on the first day of spring…more than twice as likely to cheer loudly at a game even near enemy territory."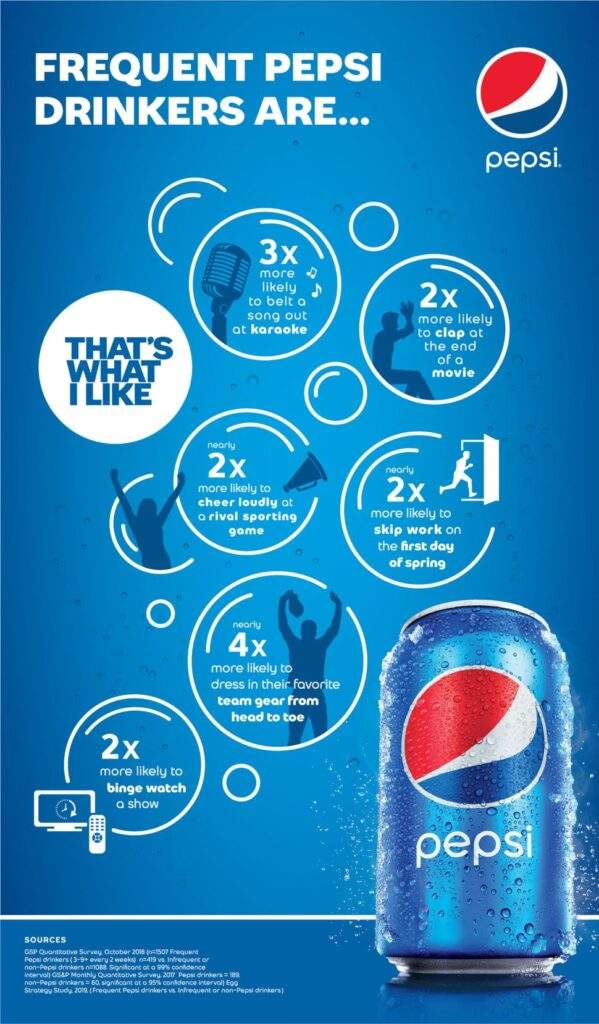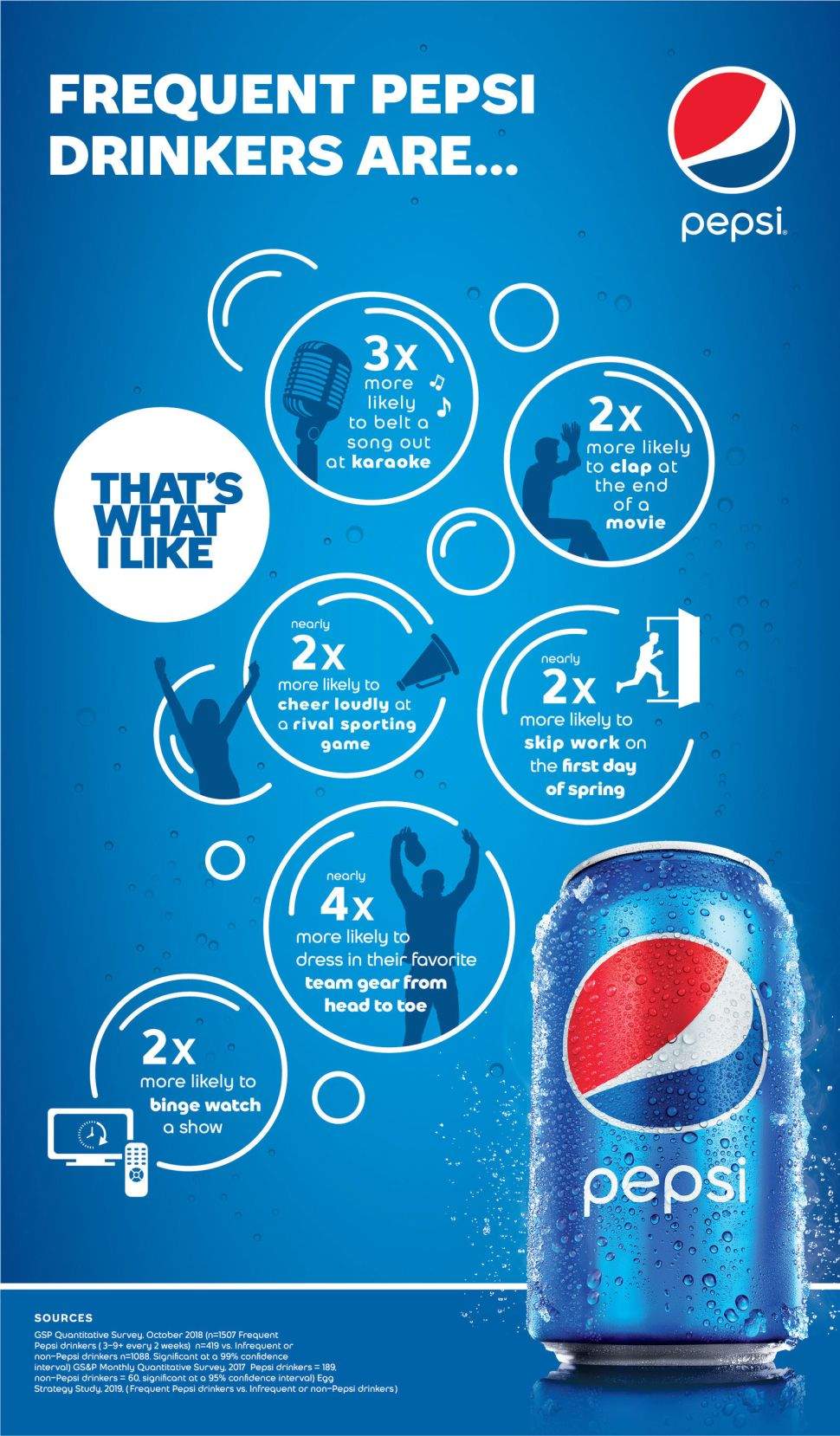 And believe me, all the new adverts reflect the research data! For instance, in each of the English adverts, we see men (I repeat men!!) dancing around to celebrate the essence of life in places like in an airport, at a BBQ, in a stadium and Subway!
Stadium
Subway
BBQ
Airport | This One Is Pretty Cool
But, Wait A Minute!
Now let's talk about some of the very basics. First of all, do you like the new tagline? Sadly, the tagline didn't make us excited as expected at all. Does this tagline ring a bell for any other famous tagline?
Let me help you a bit!
"I'm lovin it"- McDonald's
Surprisingly, the slogan from Pepsi means almost the same thing with different words. Let me help you, even more, watch the campaign-
Once you see the campaign, you will find out the cast speaks out- 'I just love Coke.' Did Pepsi just make us all remember about its biggest rival- Coke?
Well, we believe it's a properly thought out move from Pepsi although we didn't like the tagline that much at all. What's your thought on this? Do you find it fancy as the Pepsi itself?
Let us know and for more updates, be with Markedium.